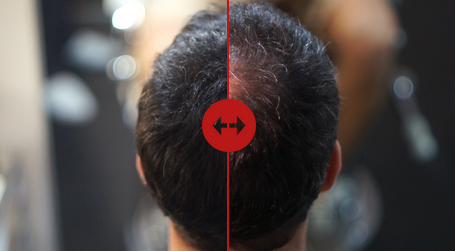 At Redenhair our priority is the quality of our products, that they are safe, and their results are optimal, that is why our team of researchers work at the highest level to achieve the best results without any side effects.
Many times you ask us if hair fibers are harmful to our hair or if they have any side effects, today we give you the answer.
WHAT ARE KERATIN FIBERS?
These fibers have been on the market for decades, but in Spain they are still little known. Its use dates back to the cinema, as makeup for actors with alopecia problems or sparsely populated hair. They avoided having to use a toupee: only with the hair fibers they immediately obtained an appearance of greater volume and density in the hair. The result was effective and without side effects, and little by little they were spreading among the general public.
Basically, they are "powders" made of different qualities of keratin that you distribute on the head and the result, instantaneous and undetectable, is an appearance of having more hair. They are, in short, a hair makeup
100% NATURAL FIBERS
Our hair fibers are made of keratin of vegetable origin with an identical structure to hair, 100% made of the same protein from which our hair is made, but with a negative electrostatic charge and this means that according to the laws of physical attraction, it attract and bind in the most natural way and with optimal results.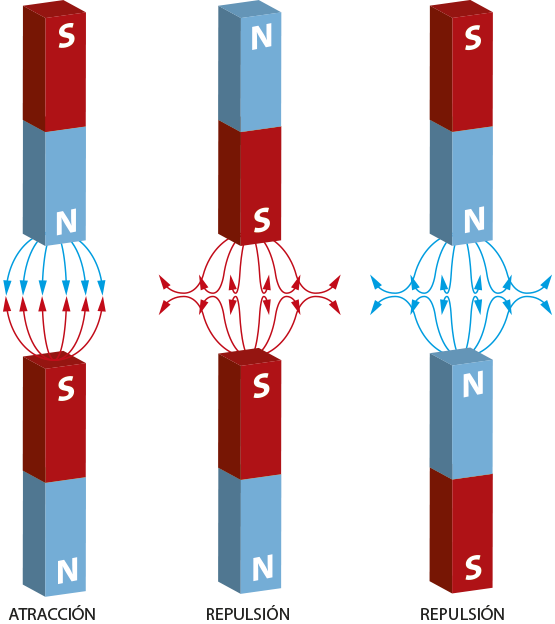 REDENHAIR THICKENER fibers are made from pure natural plant extracts. Its main ingredients are:
Resin fiber plant
Keratin derivatives
Anti-static agent
Ammonium bicarbonate
On the other hand, it does not contain any bactericides, preservatives or products, so it does not carry any side effects for the body, nor does it cause irritation of the scalp. It is totally safe to use them in the long term.
Our fibers are also 100% dye free. They are created with the natural color from its origin. This way they will not lose color, making the result perfect.
Dyed fibers tend to lose color, or fade, and can cause irritations and pimples on our scalp. REDENHAIR Redensifying fibers keep the same color, even submerged in water for more than a week.
PH
REDENHAIR THICKENER It has a pH value of 4.6 similar to that of human skin. Even if fibers do fall on your hand or face when applied, they will not cause any skin irritation.
WEIGHT AND SIZE
Our REDENHAIR THICKENER are lighter and less dense than other fibers on the market. The density and its weight are only 1/5 of water. This factor allows us to spread the fibers evenly over the hair, and being lighter, we will prevent them from falling out and creating lumps on the area we want to cover.
The user of the Redenhair Capillary Redensifier will not notice that it contains keratin fibers, leaving a feeling of comfort. If we use larger and heavier fibers we could block the pores of the scalp, preventing the hair from breathing and suffering from irritation in this area.
BRIGHTNESS
REDENHAIR THICKENER look more like human hair, even in different light conditions, inside or outside the room. And despite the changes our hair undergoes, it adds more shine, making all hair look denser naturally, rather than lifeless hair.
A large keratin fiber causes them to fall on top of the hair and clogs the pore of the scalp, leaving the hair looking dull and dry.
STATIC ELECTRICITY
REDENHAIR Redensifying fibers have a stronger electrostatic charge, so when placed on the scalp, they spread moderately through the hair without leaving clumps. After application, they adhere to the hair and remain in the middle part, not on the surface, nor on the scalp. Therefore, the density of the hair looks more natural and lasts longer.

lOOK
REDENHAIR THICKENER hair fibers are longer and thinner. Therefore, it is very difficult for them to be detected with the naked eye, they are not easy to distinguish from real hair. However, they can be easily seen under a microscope at 100-fold magnification. This feature is important, because it shows how the hair will look directly after using this product.

PATENTED PACKAGING
Our containers have been patented and specially designed to better resist humidity and to be able to correctly distribute the fibers.
Dosing cap: Prevents wet molecules from entering. In addition, it is an easy-to-remove cap, and therefore, it does not lose content.
Conical shaped holes: They allow the fibers to be better distributed in the area, since some holes are small and others are larger. The fibers are applied and separated from each other. Another advantage is that in case of caking of the fibers, it can be shaken to separate them.
The containers are made of plastic: They have a longer useful life, they do not crack or break, allowing the product to be used longer.
Moisture protector: A protective anti-humidity foil comes in each package, even if the container is opened, the foil can still protect the fibers from humid air.

REDENHAIR THICKENER is available in 9 different color shades, it is resistant to rain, wind or sweat. They do not fade or leave stains, it is a 100% natural and instant, undetectable solution.
They stay firmly until the next wash, and can be easily removed with our Redenhair Regenerative Shampoo.
Clogged follicles
There are rumors that say that the fibers obstruct the follicles and prevent capillary oxygenation, causing greater loss. REDENHAIR hair fibers are NOT harmful to the scalp: they do not penetrate the scalp, and therefore do not clog or clog the pore. They are designed to adhere to natural hair with electrostatic electricity and are made with non-harmful ingredients. By adhering to the hair, they do not prevent its natural growth.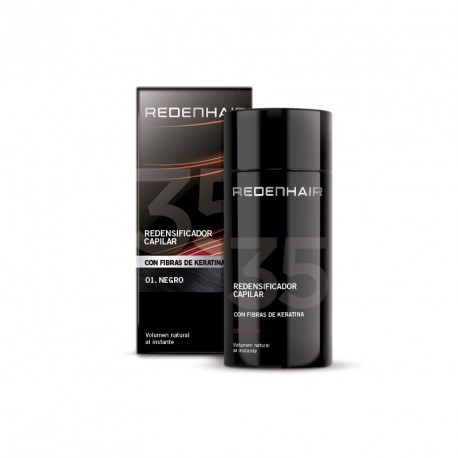 Do hair treatments affect?
There is also a legend that if hair treatments are used, such as Minoxidil, or Redenhair, they cannot use hair fibers. This is not true, as hair fibers are neutral and do not interfere with hair treatments. The fibers work by adhering to each hair to increase its density without penetrating the scalp, therefore it does not block the action of the serum on the hair follicle. These types of fibers can be of great help when starting a treatment as they hide the less dense areas while the treatment begins to work
Ultimately, after reviewing the myths and possible real side effects of hair fibers, it is important to remember that any serious symptoms are very rare. In general, the use of hair fibers is much safer than any medicine or surgery for hair loss while providing density and coverage of sparsely populated areas instantly.
And remember ... Every month we carry out raffles and exclusive offers on our Social Networks! So follow us on Instagram oR Facebook and enjoy our promotions.