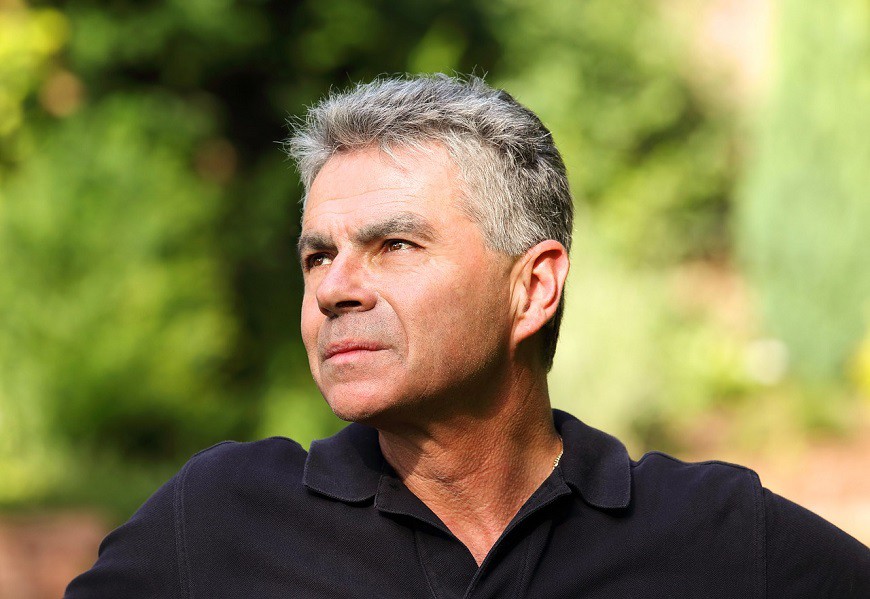 Interestingly, Minoxidil was approved in 1979 in the United States as a treatment for high hypertension, as its action is vasodilating. Minoxidil was marketed in pills and was used exclusively in hypertensive patients. However, as undesirable side-effect it was found that Minoxidil reacted on hair growth and thickening of the scalp due to its effects. Thus, in the early 90s it was marketed as a lotion for alopecia treatment, with an initial concentration of 2% and later on 5% to combat androgenetic alopecia in men. The lotion was marketed at a concentration of 2% under the name of Rogaine.
Minoxidil in pills is still prescribing to patients with hypertension problems, but in the case of alopecia, is applied locally by means of lotions.
Currently Minoxidil 2% can be used by men and women, but lotions with 5% can be used only in women with dermatologist prescription. There are many laboratories that produce it, and the best known brands are: Rogaine, Regeine, Lacovin, Ylox, Kresse, Minoxile, Tricoplus, Locemix and Neoxidil.
Minoxidil in its various forms as Minoxidil shampoo, Minoxidil foam, Minoxidil spray, Minoxidilchampú is now patent-free.
Does Minoxidil work?
Although perceptions and Minoxidil results are diverse and varied in different patients, there is no doubt that the treatment with Minoxidil has visible results in the treatment of androgenic alopecia. However, it should be noted, that Minoxidil does not grow new hair but it gives an enormous stimulation to the bulbs. Therefore, we will not see grow hair in areas where these bulbs are no longer active but we will see how those who are active increase in thickness, and that many of them which are weak and almost imperceptible are growing and gaining volume with time, increasing the density.
How does Minoxidil work?
A first explanation of the form of Minoxidil action is that, thanks to its vasodilator effect, promotes vascularization of the follicle root and therefore its oxygen supply. Later tests were done with other vasodilators, and the results were null. Thus there it seems that is not the action of vasodilator that makes hair grow.
What side-effects does Minoxidil have?
It is known that all medications may cause undesirable side-effects, and Minoxidil is no exception. Its adverse effects include body hair changes, excessive body hair growth, mild weight gain, nausea and vomiting.
What side-effects does Minoxidil have in women?
One of the undesirable side effects of baldness treatment with Minoxidil is hair growth in undesired areas as on the face or on the chest, especially in women.
It can also occur that in some patients the body hair lengthens, thickens and gets pigmented. This takes place within three to six weeks after starting the therapy.Another particularly annoying effect for women is the increase in salt and water retention – temporary edema developed in 7% of patients. Hypersensitivity reactions such as contact dermatitis, desquamative and bullous eruptions and Stevens-Johnson syndrome have been reported in less than 1% of patients.
How does Redensyl improve Minoxidil?
Using the evaluation model, increase of hair follicle length (ex vivo Philpott test), Redensyl® was tested at 1% versus Minoxidil at 1% as a benchmark reference to evaluate its potential on hair follicle growth.
Hair of four male donors suffering from alopecia were maintained alive in normal hair culture conditions.
After 7 and 10 days hair growth was measured compared to day 0 with pictures analysis with very impressive results in both cases.
Minoxidil showed a 118% higher growth than untreated hair, but Redensyl result was dramatically higher, it increased hair growth by +214% compared to untreated men.
Therefore, Redenhair obtained almost two times higher results than Minoxidil.