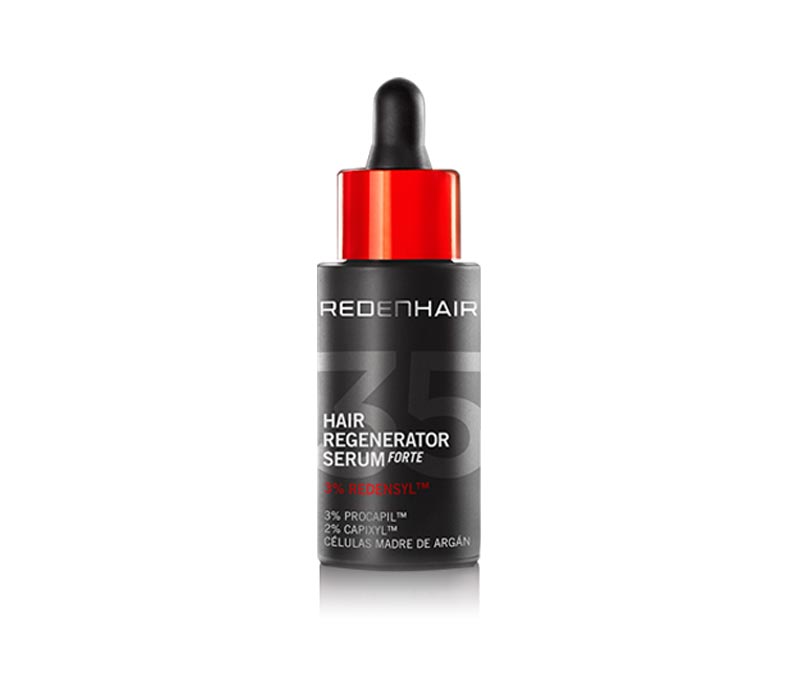 REDENSYL
Redenhair adds in all its products the award-winning active Redensyl, which has proven in clinical tests to improve its results by 90% more than Minoxidyl. (Without its side effects).
35 INGREDIENTS
Redensyl is the main ingredient in all the Redenhair line. However, the formula is completed with 34 additional ingredients that form a powerful array of actives to get excellent visible results from 90 days after.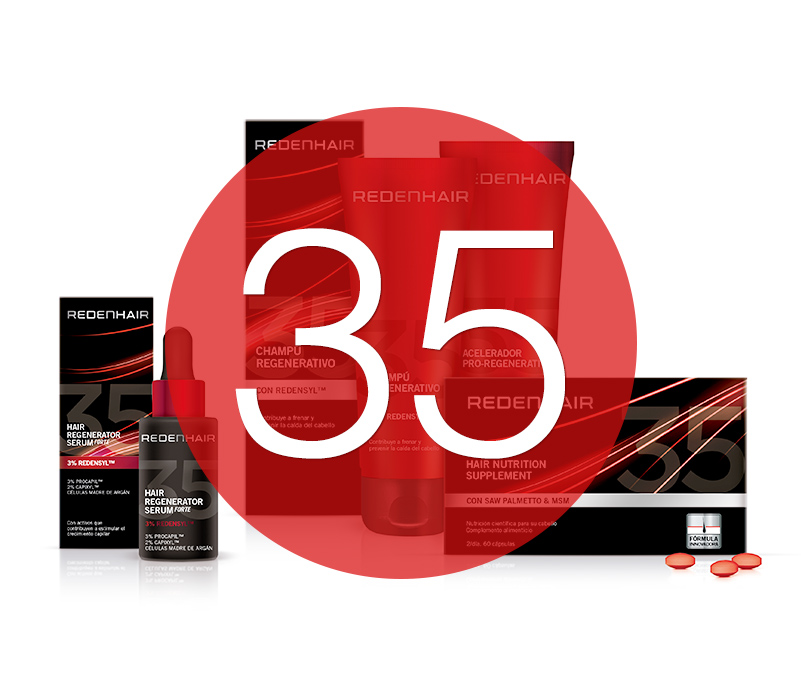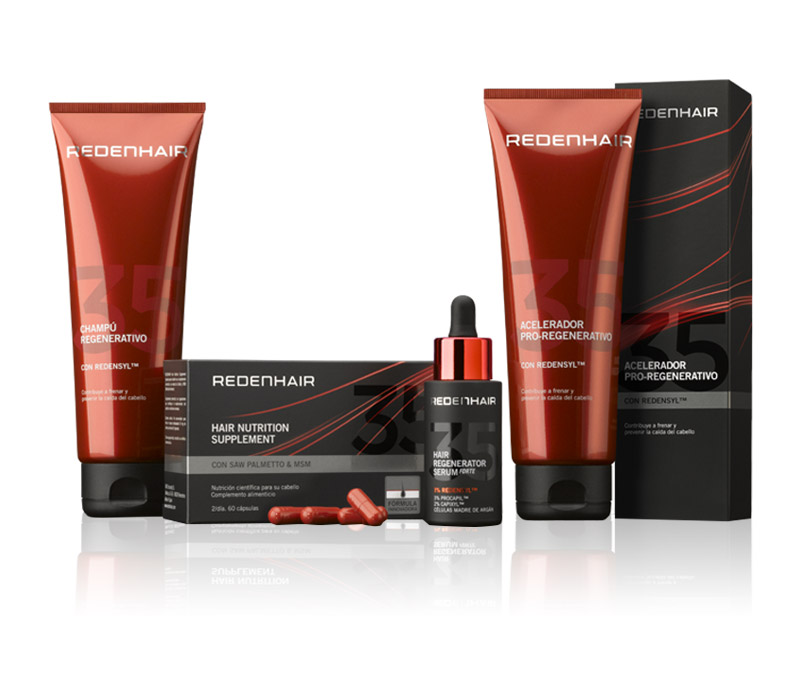 LINE
Redenhair is a rite of an integrated treatment designed to stimulate hair growth and improving global hair health.
The different products which make up the treatment work synergistically, therefore it is very important to use them in combination to ensure the best results.
SCIENCE
Recent studies have revealed the important role of the k15 marker and the stem cells located in a bulge which lies in the capillary bulb. (Placed in the dermis).
The team of experts from Redenhair have seized the valuable information from these studies to design its powerful formula.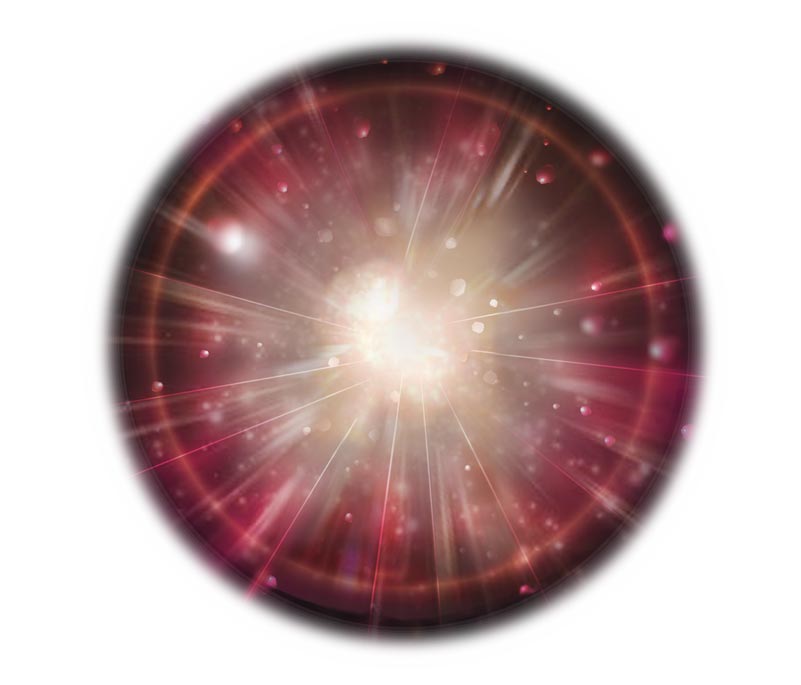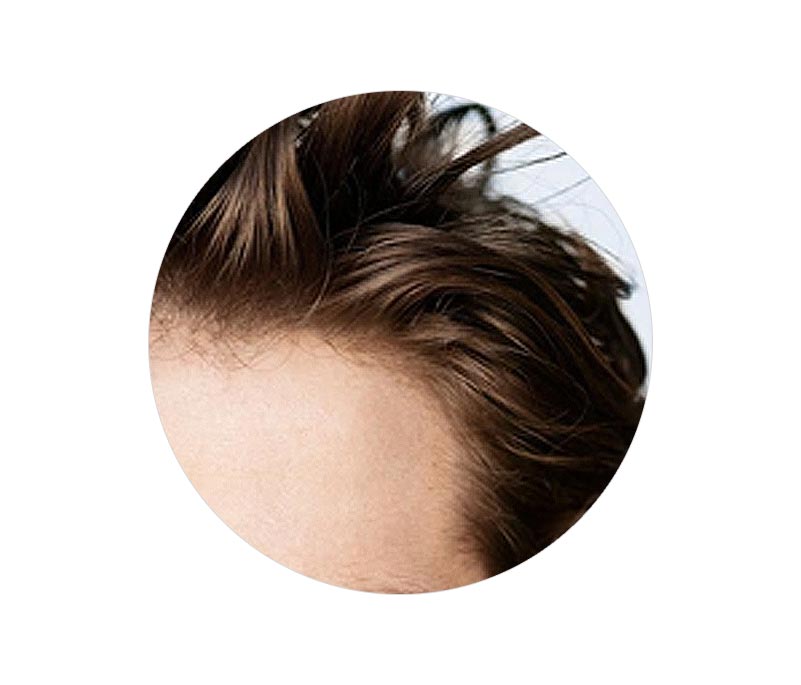 WITHOUT HARMFUL INGREDIENTS FOR YOUR HAIR HEALTH 
In any treatment it is very important to include active ingredients that provide hair health and avoid harmful ones that can damage it.
For this reason, throughout all the process we have been taken into account to avoid harmful components, such as:
No sulfates.
The vast majority of shampoos contain sulfates (the most common is sodium lauryl sulfate). Sulfates do a very well cleaning task; they are good dissolving dirt and body oils. They also make very fast foam, and people love foam because foam is always associated with cleanliness. The problem with sulfates is that its cleaning action is very strong and leaves hair and scalp very dry since it also removes its natural oils. 
No parabens.
Parabens are chemical substances which have important bactericide and fungicide properties that are used regularly and not only in cosmetics. Its effect on the hair depends on the preservative used (there are different types of parabens, all of them are substances named with words ending in "paraben" as propylparabeno, methylparaben) and the capillary fiber itself. They can cause some reaction (it may cause dryness, more or less brittle hair, and deterioration of the cuticle), all these are not shown in a generic way. But what it is proven is that to certain people it may provoke discomfort or alterations in the scalp, especially itching, burning, excessive dryness or oil.
No alcohol.
When applied to your hair products that contain alcohol, it evaporates very quickly. The problem is that it takes a little natural moisture of your hair with it, leading to dry and lifeless strands that cause the necessity to use more products and, of course, make your hair even dryer.