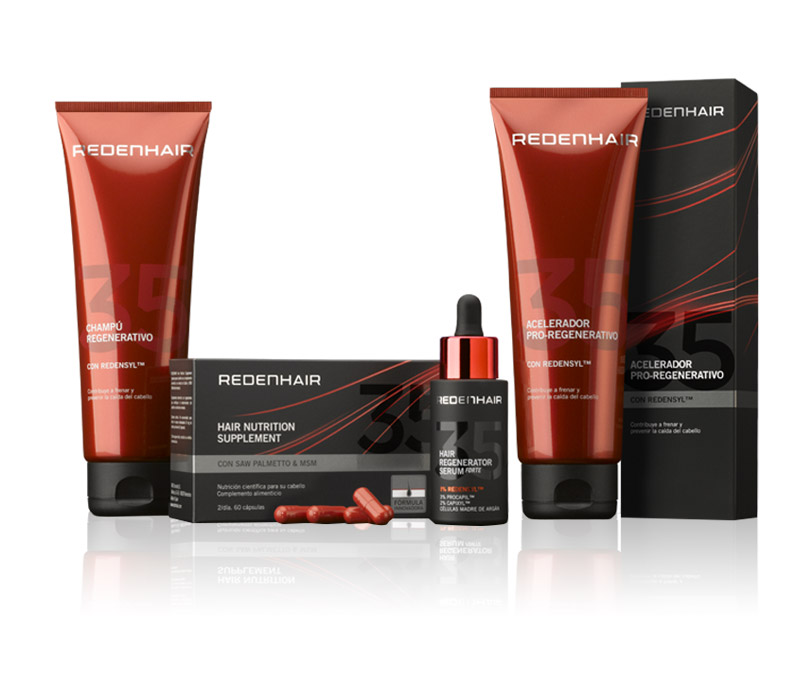 Redenhair is a company that researches, develops, produces and sells the most important advances in hair care history.
Our research team has combined the most powerful active ingredients with the latest and most revolutionary technological advances to offer solutions to our most discerning customers, with results that have been clinically tested and endorsed to help recover and protect your hair and stop the worry of hair loss.
We are committed to quality, service and customer care, putting the latest technological research within everyone's reach.
Behind each of our products, its image, development and results, are many years of hard work and research by some of the world's most renowned scientists, creating a sound scientific and technological background of which we are very proud and that we present to you in the different sections of our website.