Medical team
 I am Doctor Patricia Montull, I am an aesthetic surgeon and a doctor of regenerative medicine. I am also the head of the medicine department of Redenhair group in Europe. It is a pleasure to announce that starting today alongside a group of expert doctors in regenerative aesthetic and reconstructive medicine will be at your disposal in order to give you a personalized solution for your hair problems. We would like you to get to know us a little bit better and explain that our team has a lot of experience and tremendous international reputation in the most sophisticated branches of medicine such as gender change.
Our job, starting today will be to be at your service combining it with our regular job, you will be able to consult and even send your pictures (we will never used them publicly) in order for us to help you with any hair health problems that bother you. Due to the fact that we also continue with our medical job, we apologize before hand if it takes us a little bit longer to respond to your requests. We will also be at your disposal if you decide to conduct a hair transplant. We will kindly guide you thought the proper steps and also what clinics to go to. All the do´s and don'ts of this process. You cannot imagine the amount of patients that come into our Clinics upset about a failed hair transplant. A bad practice can destroy your image forever.

Also if you have already conducted a transplant previously and are not satisfied with the results do not hesitate to write us or send us your pictures in order to be able to guide you (it is not necessary for your face to be shown). In many cases we can solve the problem with the right treatment making sure you are 100% satisfied.


In our medical team we have well known professionals who are at the forefront of multiple fields of medicine. We assure you that hair problems today are not a complicated problem to solve. But it's basic to remember something that many patients forget: Alopecia is considered at the medical level as a disease, and if the treatment is interrupted hair will fall again! However, you will also be surprised, if you are constant, that it's easy to get back to enjoying healthy hair while being well advised. Even with something as simple, but basic, as the use of shampoo. Did you know that most of the shampoos worldwide use the same surfactants and petroleum derivatives as soap dishwasher? Can you imagine what that produces in your hair? Therefore it is not strange that they have so many cases of Alopecia, both male and female. If you wish, you can even consult us if the shampoo you are using (regardless of the brand you use) is beneficial or harmful for your hair.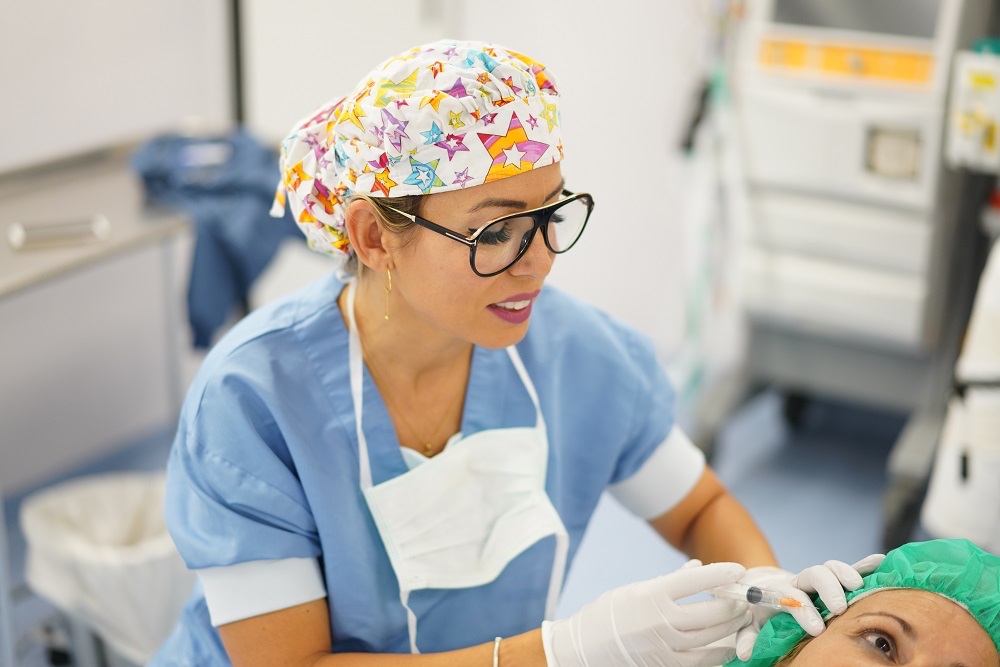 In conclusion, we tell you that as doctors we work exclusively with Redenhair because it is the only brand worldwide that proves its effectiveness through independent clinical study in 100% of the cases in both men and women. In 96.7% of the cases there is a significant decrease in hair loss and more reinforced hair, and in 100% of cases patients notice their hair much thicker, more volume, strong and shiny. Obviously not all people recover the same amount of hair because different factors intervene we will try to clarify in each of the cases. People with different ages, solve their problem in a different speed, it is not the same if you are a 25 year old person than if you are a 50 year old. But we assure you that yes, that your image can and will get better.

Do not forget that many of us have had the same problem as you and we would never recommend anything that we would not have tested and researched. Thank you for your attention and remember that you can consult us everything you need, not only for yourself but also for your family, above all we are doctors. Greetings and feel free to send us your concerns with total confidentiality to the following address: dramontull@redenhair.com
Dr. Patrícia Montull has been trained in the most advanced and recognized Universities and Clinics in research in the United States.
- MD Anderson Hospital in Huston, Texas.
- Mayo Clinic Rochester, Minnesota.
- Mayo Clinic Scotsdale, Arizona.
- Main collaborator of IM Clinic where she developed her activity for a decade together with Dr. Ivan Mañero
- Director of the first Intimate Surgery Unit in Spain.

With its comprehensive vision of beauty, it offers advice in surgical decision-making and non-surgical to those people who yearn for a personal change.
"My goal is to help along the way people who want to improve their physique from medical and global vision"