REDENHAIR TREATMENT FOLLOW-UP
HAIR NUTRITION SUPPLEMENT & HAIR REGENERATOR SERUM FORTE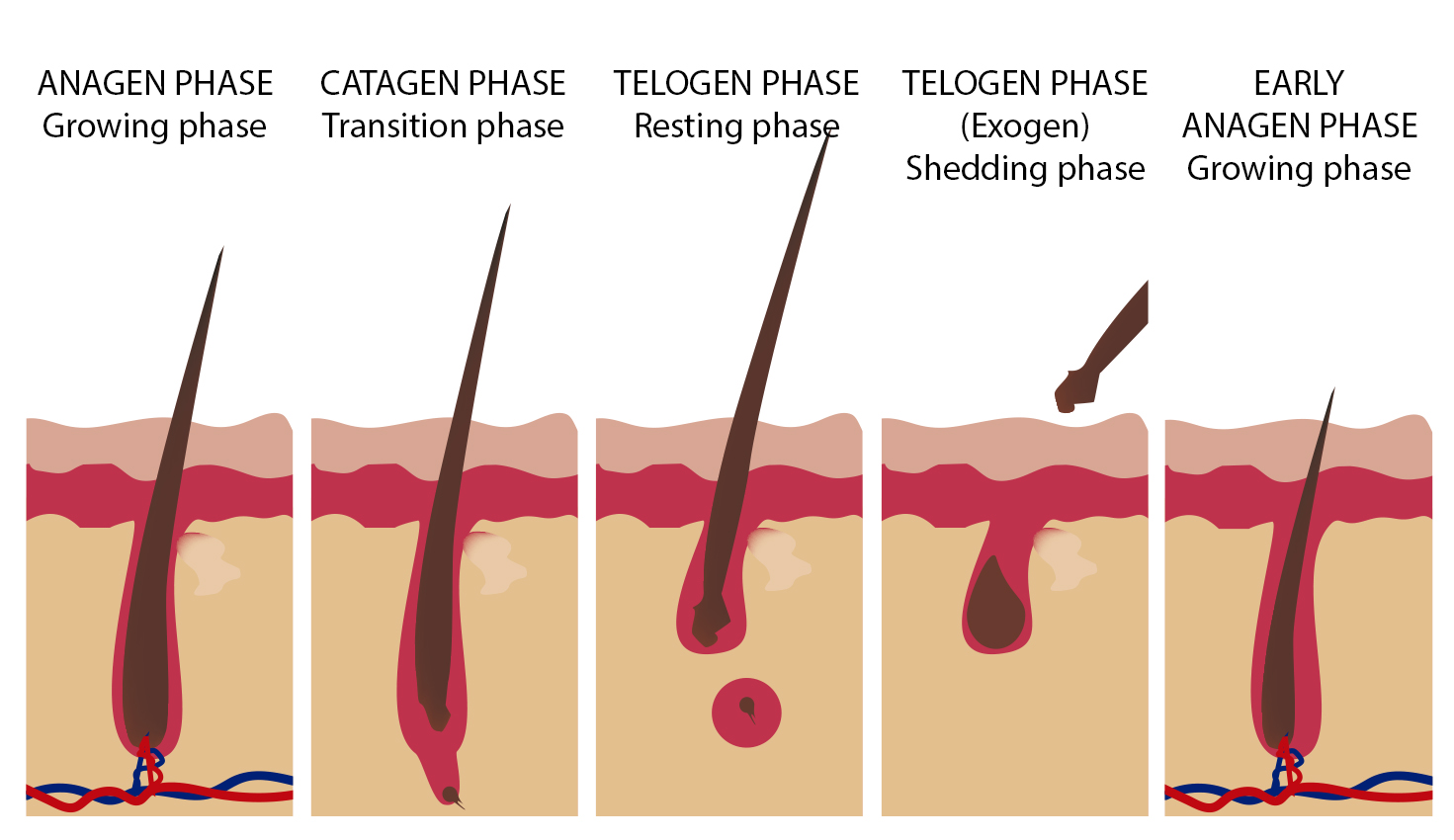 INFORMATION ON THE EXPECTED RESULTS
Recovering healthy hair and stopping hair loss is a slow process, that one can start to observe after one month of application of the products. It starts to be notable after approximately three months. Therefore, it is important to have patience and be attentive to each phase of the hair re-growth process, which may vary from person to person and the application time of the product, compared to the baseline values.
Week 1
Read the instructions carefully before starting to use the HAIR REGENERATOR SERUM FORTE combined with the HAIR NUTRITION SUPPLEMENT capsules. Apply the serum twice a day (morning and night) after showering, and take two capsules with your meals. We advise that you replace your hair hygiene products for sulphate-free products, such as our REGENERATIVE SHAMPOO or our PRO-REGENERATIVE ACCELERATOR.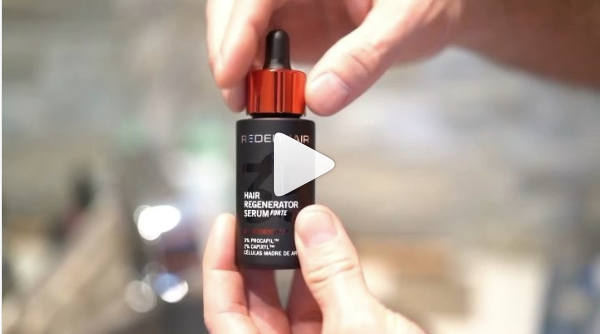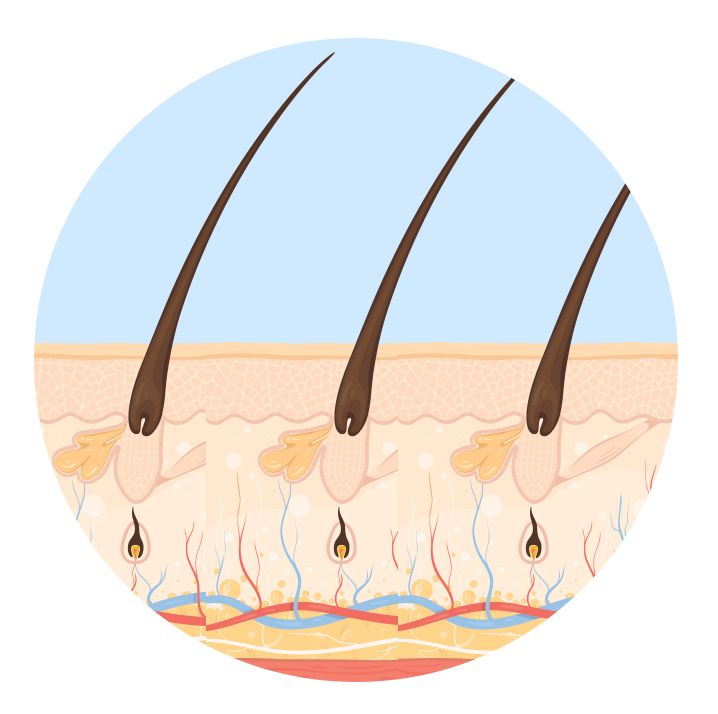 Week 2
You may observe that you lose some hair. Don't worry, that's a good sign, because it means that the products are working properly. Your finer and thinner hairs should fall out to grow thicker, fuller, and stronger hair.
This phase shouldn't last over 6 weeks after starting the treatment. You may also be about to finish the contents of the serum jar. Pay special attention and don't forget to purchase another unit to avoid skipping doses.
Week 4
According to the efficacy test developed on both products, within one month, over 95% of users observe a drop in hair loss, they have stronger hair and roots, and have stated that the treatment is highly effective.
Similarly, 100% of the users feel it is effective on the scalp, stating that the routine is easy to follow and the products are simple to use.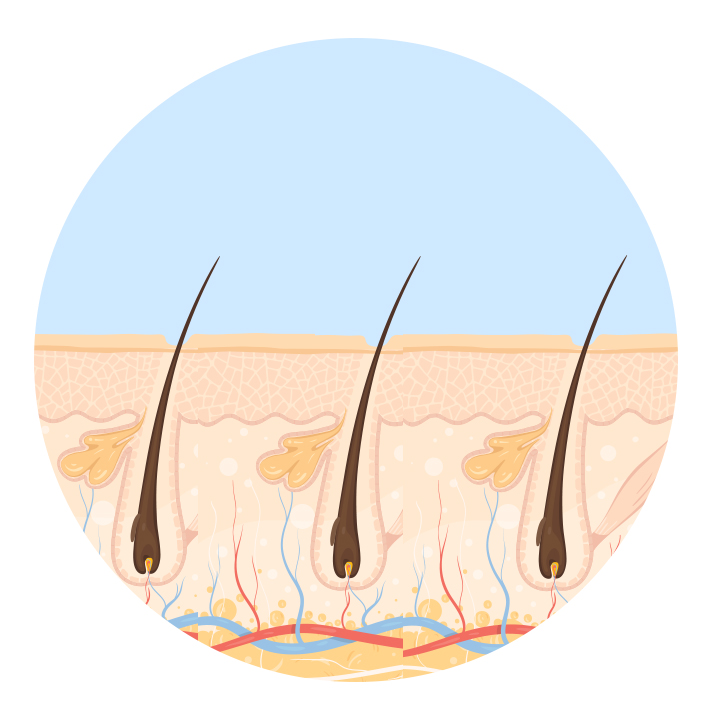 Week 8
Perhaps you have already started to notice regrowth. Use the REDENHAIR 360º MIRROR to observe these simple yet constant changes. If this isn't so, you shouldn't worry: continue with the routine and the results will follow soon after.
According to the efficacy test, after two months using both products, a 44% increase of hair in anagen phase and a drop of 52% of hair in the telogen phase was observed, compared to the baseline. 46.7% of the users observed that hair volume grew, while 56.7% observed improved hair appearance, and 100% of the users observed stronger and healthier hair and believed there was a clear effect on the scalp.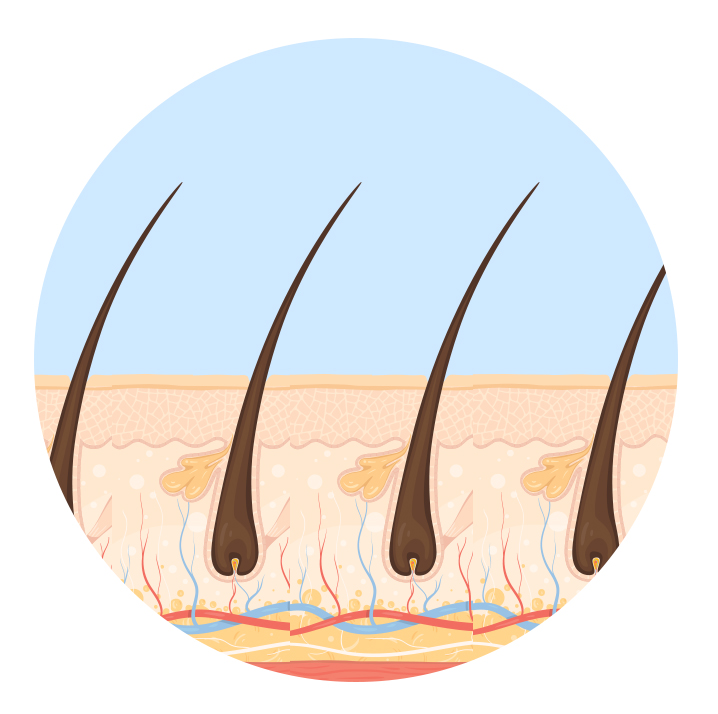 Week 12
Having reached this phase, the HAIR NUTRITION SUPPLEMENT and the HAIR REGENERATOR SERUM FORTE has proven to significantly stop hair loss and stimulate the development of the follicles. After three months of application, the efficacy test, the users observed a 258% anagen / telogen phase ratio, 66.7% of the users observed an increase in the hair volume, and 56.7% observed an improvement in their hair appearance.
100% of the volunteers observed a drop in hair loss, and felt that their hair was stronger and healthier, and have stated that the treatment was highly effective.