1.WHAT IS COLLAGEN?
Collagen is a natural protein in our body that is naturally secreted by connective tissue cells, but with age this collagen production decreases.

Collagen is a natural protein in our body that is naturally secreted by connective tissue cells. With age, this collagen production decreases: from the age of 25 collagen begins to be lost, and at 40 we already produce half that at 20. Therefore, from the age of 30 the first signs of aging begin to appear, such as consequence of the slowness in metabolic processes, due to the decrease in hormonal production. Collagen is the main component of the connective tissues that make up various parts of the body, including tendons, ligaments, skin, and muscles. Collagen performs many important functions, such as providing structure to the skin and strengthening the bones.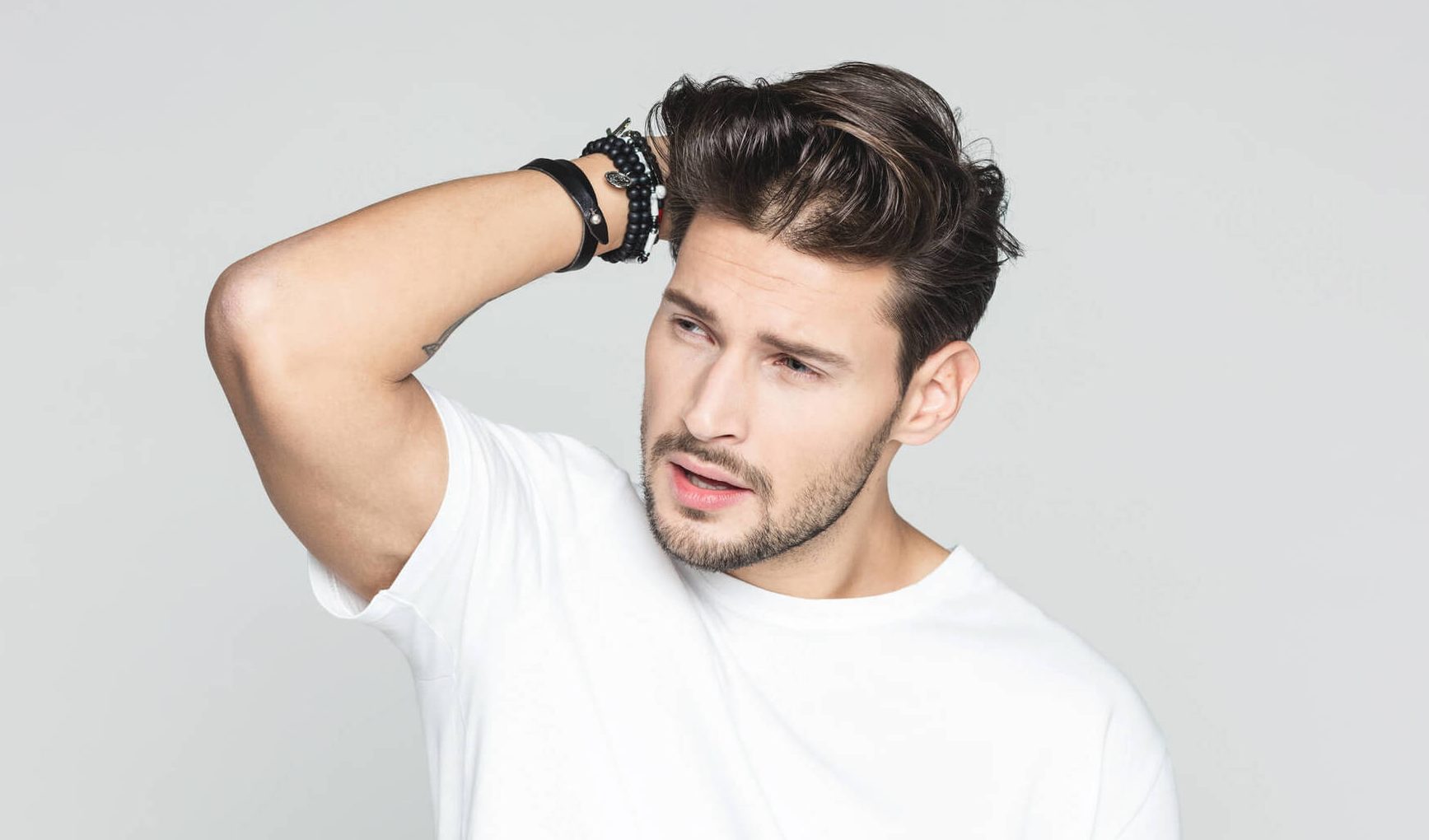 2. WHAT IS IT FOR?

Collagen is responsible for joining connective tissues (muscles, tendons, ligaments, skin, bones, cartilage, hematological and adipose tissue and organs). In this way, it would act as a support element that allows the whole body to be held together. Its function consists in the formation of fibers from which the structures of the organism are created; therefore, it is responsible for the degree of firmness and elasticity of these structures and plays an essential role in their hydration.
3.BENEFITS OF COLLAGEN FOR HAIR
Collagen can prevent hair loss. Collagen-based cosmetic products help to repair damaged hair, sometimes with very good immediate results. However, to nourish the hair at the roots and improve not only the appearance but also the health of your hair, collagen-based supplements are the ideal solution. Time and stress over the years are unforgiving, you will see it on your skin and also in your hair. Collagen for hair is essential, so that it is more revitalized and cared for than ever, it is an essential protein to maintain healthy hair.
Collagen gives hair strength, softness and shape, since it is a source of amino acids that the body needs to produce keratin, the protein that is responsible for all this. In addition, by giving elasticity to the skin and therefore the scalp, collagen can prevent the thinning and hair loss that is inevitable with the passage of time.
On the other hand, collagen has antioxidant properties that protect hair from aging caused by external factors, such as the sun, blue light, pollution or heat. Even its ability to combat free radical damage can prevent premature graying or slow graying of age, as it combats damage to melanin-producing cells, which give hair color.
4. OTHER BENEFITS OF COLLAGEN

- May improve skin health
- Ayuda a aliviar el dolor de las articulaciones
- Helps relieve joint pain
- Could increase muscle mass
- Promotes heart health
- Other health benefits, such as: strengthening your nails, intestinal health, weight loss, etc.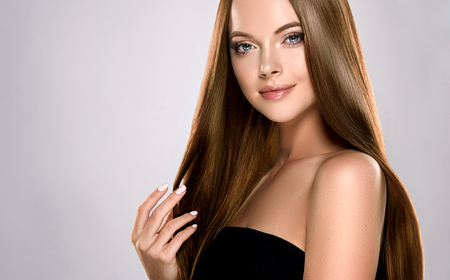 Redenhair brings you a promotion with which you can enjoy the benefits of collagen! With purchases over € 100 on the REDENHAIR website, we will give you a box of COLÁGENO de Q77PLUS.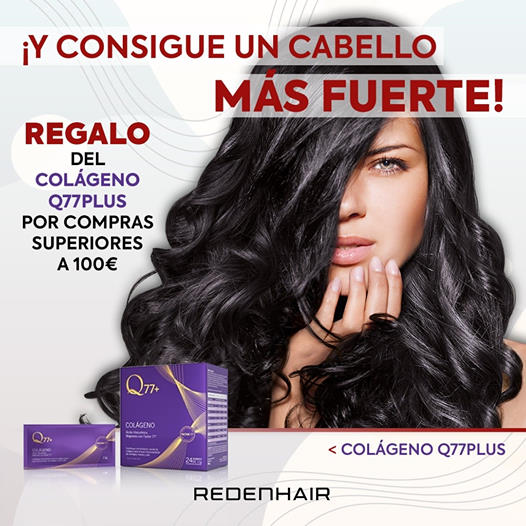 What is the COLLAGEN in Q77PLUS?
Q77+ COLÁGENO is a nutritional supplement made up of the highest quality hydrolyzed collagen and hyaluronic acid that contributes to the natural formation of collagen for the proper functioning of cartilage, bones and skin. Benefits of COLLAGEN Q77PLUS for your hair:
- Reduces split ends, brittle hair, fills your hair with elasticity and strength.
- Protects hair from aging by external factors, in addition to fighting them.
- Helps prevent premature graying as well as the original loss of our hair color.
- It promotes the oxygenation of the follicles helping the hair to be younger, healthier, shiny and stronger.
- Prevents damage to hair follicles by promoting thickness, volume and restructuring of damaged hair.
- It counteracts hair loss in addition to accelerating the growth process.
- Keeps hair strong and resistant thanks to its composition of essential amino acids that are the source that the body needs to generate keratin, the protein that is responsible for giving strength, softness and shape to our hair.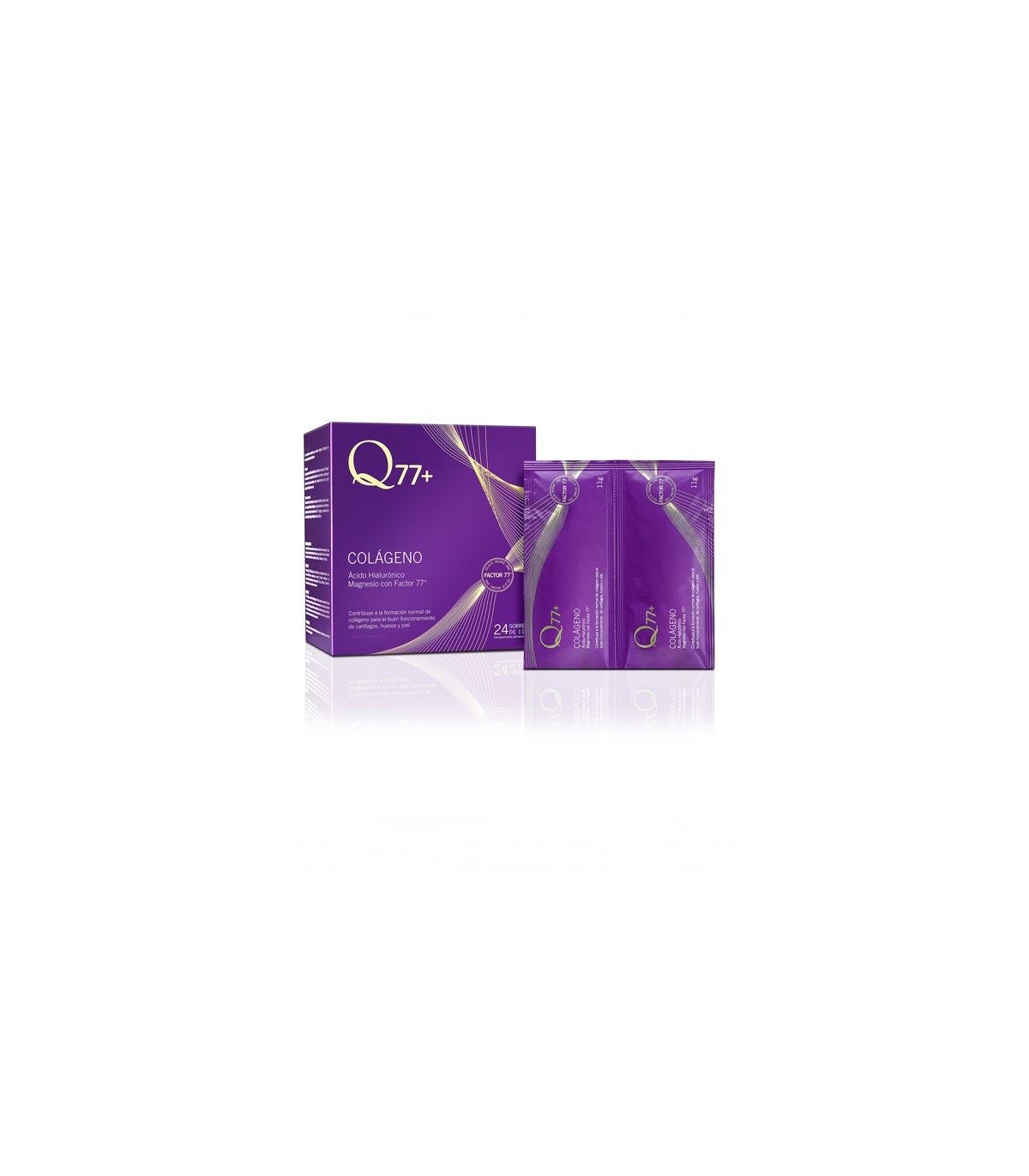 And remember ... Every month we carry out raffles and exclusive offers on our Social Networks! So follow us on Instagram o Facebook and enjoy our promotions.