With all its colors, styles, and variations, hair plays an important role in people's image and imagination. Hair loss is an important factor in the lives of more than five million men in Spain. The chances of a man experiencing hair loss throughout his life range from three to seven. Statistics show that nearly 40% of men will start to lose their hair in their 20s to 30s, but these numbers increase to 65% in men 60 and older.
Androgenetic alopecia is the most common cause of hair loss in men. It is determined by three factors: aging, hormones, and heredity. Most people experience some hair loss as they age. Hair loss begins around the age of 18 and is already apparent between the ages of 25 and 30. In this hair loss, the hairs are replaced by increasingly thinner and shorter hair. They can even become transparent, which is called hair miniaturization.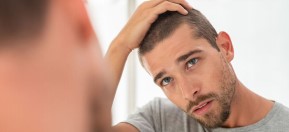 The consequences of alopecia are real and it is possible to experience psychological complications related to insecurity and lack of self-esteem. Hair loss causes you to look less attractive and a real fear when facing your day to day for fear of rejection or ridicule. So, in addition to losing self-esteem and feeling completely insecure, this prevents them from continuing with their routines, with their life.
Everything becomes a kind of chain that stagnates the person in many areas of their life and can lead to deep depression. These consequences have a very negative impact on the quality of life of the person in question. However, neither alopecia nor psychological discomfort are unsolvable problems and with the right help, we can deal with them.
A solution that Redenhair offers you is our CAPILLARY REGENERATING HELMET. What is it? It is a device with laser light that constitutes a treatment to stimulate hair growth and has been tested and approved by the FDA and the European Commission as a safe, effective procedure without side effects. Redenhair's innovative Hair Regenerating Helmet aims to slow down hair loss and promote the development of hair follicles so that hair grows healthy and strong. This device is the first helmet based on the application of LED diodes for the treatment of hair growth with laser light (LLLT).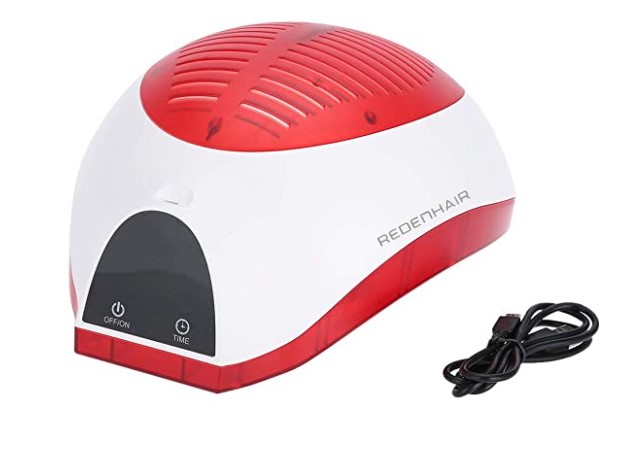 Different studies have been carried out in order to evaluate LLT and verify its possible positive effects on the functioning of hair follicles when applied to the scalp and indicate that this therapy can promote hair growth in men and women. In summary, the efficacy analysis showed a statistically significant increase in terminal hair density after 26 weeks of laser treatment compared to sham treatment.
The mean increase in terminal hair density was greater in laser-treated subjects than in sham-treated subjects. To learn more about the efficacy and safety of LLLT see this study.
Another noteworthy study is a sham device controlled trial that ran for 24 weeks. Forty AGA subjects were enrolled and scheduled to receive treatment with a helmet-type home-use LLLT device emitting wavelengths of 630, 650, and 660 nm or a dummy device for 18 minutes per day. The results were positive, significantly higher hair density was shown than the sham device group. Mean hair diameter improved statistically significantly more in the LLLT group than in the sham device group. For more information on LLLT hair studies, see the study below.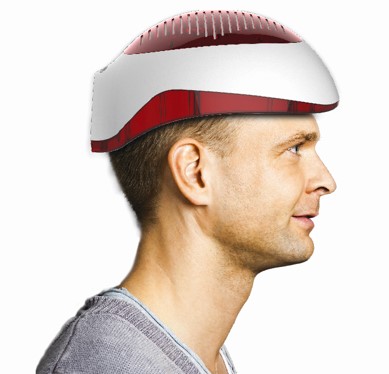 Some of the benefits of our CAPILLARY REGENERATING HELMET are:
● Stops androgenetic alopecia thanks to an optimized wavelength for hair growth
● Cleanses the sebaceous duct and reduces and controls the secretion of oil, dandruff and toxins.
● Improves blood circulation in the scalp to transmit oxygen and nutrition to the follicles
● Stimulates microcirculation, improves cell metabolism and protein synthesis
● Reduces the effects of protein blocking enzymes, promoting hair thickness and density
● Activates most follicles in a resting state and stimulates them to enter the growth phase
● Increases hair thickness by improving nutrition and oxygenation of the follicle, achieving thicker, stronger and healthier hair.
● After a year of treatment, the hair grows continuously
● It does not cause pain or increase the temperature of the scalp
● Covers the entire head and is made of the best quality clinical materials
Many celebrities already trust the Redenhair Capillary Regenerating Helmet. Some of the celebrities that you are sure to know and who use our helmet are Carles Puyol, David Bisbal, Marc Bartra, Iker Casillas, David Bustamante, Jordi Cruz, Risto Mejide, Paco León, Santi Millán, Sergio Ramos, Willy Rex and many more. Our helmet is the best alternative to hair implants and is the same laser treatment that you can do in clinics but this time at home. Enjoy the best care of your hair with more comfort thanks to Redenhair.
And remember ... Every month we carry out raffles and exclusive offers on our Social Networks! So follow us on Instagram or Facebook and enjoy our promotions.