There are many reasons why your hair may be suffering from thinning, including age, excessive hair processing, stress, the use of incorrect products, conditions such as alopecia and many more.
If you have thin hair, there are several ways to prevent your scalp from being seen with the naked eye. Obtaining a thick and textured hair can add volume and camouflage your scalp and, with a little effort and with the tips suggested in this article, you will be able to hide scarce hair in a short time.
What causes thinning hair?
There are several reasons why the hair is losing its thickness. In most cases, hair loss comes from genetic or aging-related causes. However, age is not always a factor in hair loss: unfortunately, thinning hair can affect almost any age.
Other causes of hair thinning include:
• Stress
• Bad diet
• Certain medications / dietary supplements
• Medical conditions such as anemia or alopecia areata
• Cancer treatments such as chemotherapy and radiation
Below is a list of the best tips we have found to disguise sparse hair that work in both men and women.
Tips to hide scanty hair
Use keratin fibers
Keratin fibers are a natural product that adheres to the hair to provide density and volume. It is a very affordable and instantaneous solution, since the results can be observed immediately after its application. Keratin fibers are electrostatically charged to intertwine with existing hair, covering all the scalp, and thus, provide thickness and density to each hair, achieving a look of greater natural hair volume.
Hair fibers generally remain in place when exposed to wind or rain. However, with a hair wash they are easy to remove.
There are several types of hair fibers in the market. Many of them are not formed by natural keratin, but by other types of synthetic fibers made from cellulose. To wear natural hair and not notice the application of the fibers, you must choose the product with the guaranteed quality.
REDENHAIR CAPILAR REDENSIFIER is composed of 100% natural keratin fibers that make each hair instantly gain thickness and density and are totally undetectable.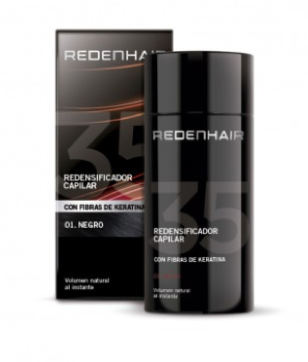 They are available in 8 different colors, being highly recommended to choose the right color before buying them. Even if you doubt between two colors, you can mix them with each other to get the color to adapt to the natural tone of your hair without being noticed.
Change style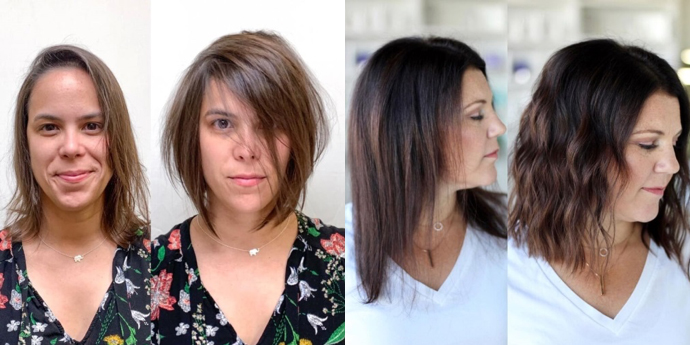 A haircut or simply a change of look can really help you hide sparse and thin hair.
Bob-style haircuts greatly favor women who have weak, thin and straight hair, being also a modern haircut that brings vitality. On the other hand, the side parting provides more capillary volume, so it can also be a successful solution to hide scarce hair.
Likewise, the light-colored wicks provide a sensation of movement and give body to the hair, contributing to hide areas with lower capillary density.
Another option is to curl or curl your hair often to add volume to the hair and make it look more burly. Carding the upper part of the hair a little with a comb can also make it look more bulky.
Use the right hair products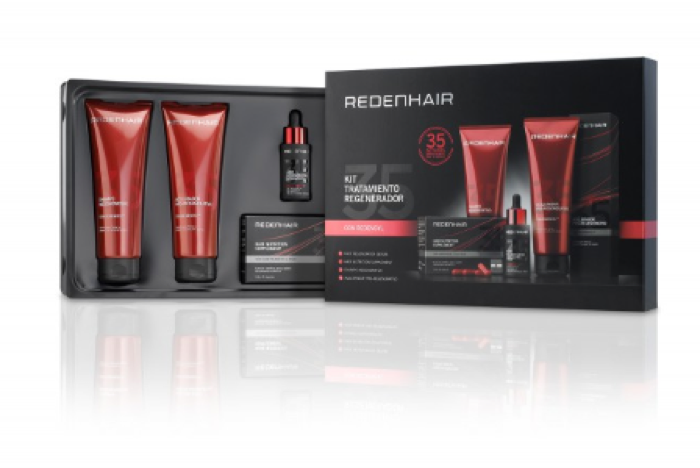 This advice is very important. We use many hair products every day, so it is vital to choose your products well. The best products for weak hair are free of sulfates and aggressive agents that dry out the scalp. To restore hair and gain density and volume, you must use specific products that contain nutrients to harden the hair follicles and active ingredients, amino acids and proteins that perform specific actions to strengthen the scalp.
In REDENHAIR we have created the REGENERATING TREATMENT KIT, which contains a series of products that bring together 35 natural active ingredients and promote hair regeneration. Some of these ingredients have specific actions in favor of hair strengthening and act significantly to gain capillary volume and end up with sparse hair, giving rise to new thicker and more robust hair and prolonging your hair cycle.
With all these tips you should be able to hide the scarce hair and bring it to its best state. Do not let time go by and start acting! You will get what you need to feel safe with your hair.
And remember ... Every month we conduct raffles and exclusive offers on our Social Networks! So follow us on Instagram or Facebook and enjoy our promotions