Voluminous eyelashes are a very important element in the beauty of the face. They are the detail that enhances our gaze. For this reason, many women with thin eyelashes look for solutions in order to obtain longer and thicker eyelashes.
There are many options around today to provide solutions to this problem. However, not all of them are equally efficient and convenient in the long term. In this article we evaluate the pros and cons of two solutions for concealing lashes with low volume: on the one hand, an eyelash mask and, on the other hand, the application of extensions.
What causes eyelashes to fall out?
First of all, it is very important to identify why eyelashes can fall out. Sometimes it's just a genetic issue, as can happen with hair. However, there are other factors that can contribute to eyelash fall, such as for example:
- Excessive use of make-up is a major cause of eyelash weakness and shedding. Using poor quality mascara, curling iron and waterproof masks tend to generate a thinning of the hair leading to its loss. It is also important not to go to bed with make-up so that the eyelashes can oxygenate properly.
- Nutritional deficiencies such as poor absorption of some essential nutrients stops hair growth and can lead to hair loss. Thus, it is vital to include vitamins A, B and E, minerals such as magnesium, copper, iron and many proteins.
- Continuous stress, just like with hair, can cause eyelashes to fall out. There is no treatment that can prevent stress unless the direct cause that is causing this emotional imbalance is controlled.
- The hormonal changes and the imbalances they cause can also weaken the eyelashes because they regulate many of our body's processes.
Which solution is more indicated, mascara or extensions?
Although both treatments are used to achieve longer, fuller and more attractive eyelashes, they work in very different ways. Eyelash extensions involve the attachment of individual eyelashes to natural eyelashes with the help of a medical-grade adhesive and this procedure should be performed by an expert so that they look physically fuller and longer.
On the other hand, an eyelash or mascara is a cosmetic used to darken, thicken, curve and define eyelashes. There are many colours, inks and formulas used in their production and, depending on these ingredients, the quality of the product can be determined.
Therefore, lash mascara is nothing more than a product that gives your natural lashes an improved appearance, while lash extensions are used as a substitute for natural lashes.
Eyelash extensions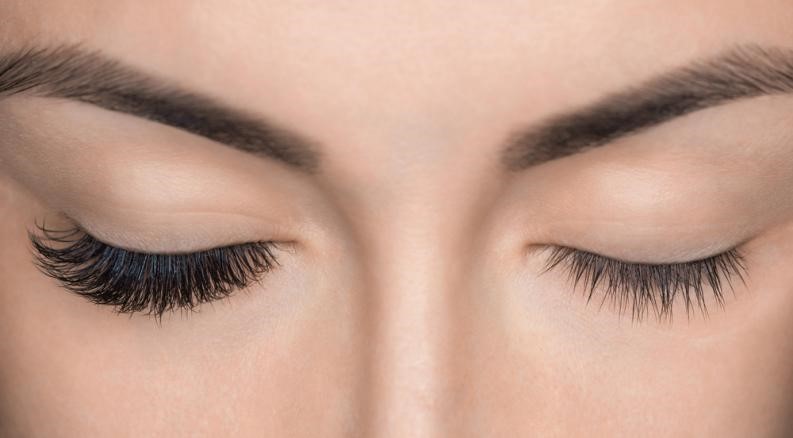 Eyelash extensions are a product that is now an everyday item. There are many types, different colours and different finishes. However, although they may seem ideal, they involve multiple cares, a long application time, possible adverse effects on your natural eyelashes and are less economical than eyelash mascaras.
The adhesion process consists of attaching small individual hairs to each of the natural eyelashes. When fully glued, the look feels wider as the eyelashes look longer and more abundant.
With eyelash extensions, much better results are achieved than with false eyelashes, since they seem much more real. It is also unnecessary to make up and remove make-up continuously for approximately three weeks. However, it is important to know that applying them requires a time of one to two hours, depending on the number of eyelashes to place, and should be done by a professional.
Another disadvantage of wearing extensions is the cost of replacing or retouching them every 2 or 3 weeks. In addition, it is not possible to wet them within 24 hours of application, nor can any type of makeup or eye product be used, as they could peel off. Similarly, if you exercise continuously, they are also not recommended because of the sweat that is generated, which can also cause them to last less time.
Although eyelash extensions are not harmful to the eye area or to our natural eyelashes, they can weaken eyelashes if used frequently and for long periods of time. It is very important to aerate the natural lashes between applications.
Mascara
There are mascaras of eyelashes or mascara of many types and many qualities. If you decide on an eyelash mascara, you should choose it carefully so as not to damage the quality of your eyelashes even more. In the market, there are mascaras for eyelashes that leave a very natural finish and respect the eyes and eyelashes.
EYELASH REGENERATING MASK by REDENHAIR is a colourful lash regenerator that not only makes up lashes by giving them volume, amplitude and definition but also stimulates the growth of your natural lashes thanks to its composition, formulated with 3% Redensyl®, the effectiveness of which has been clinically proven on numerous occasions.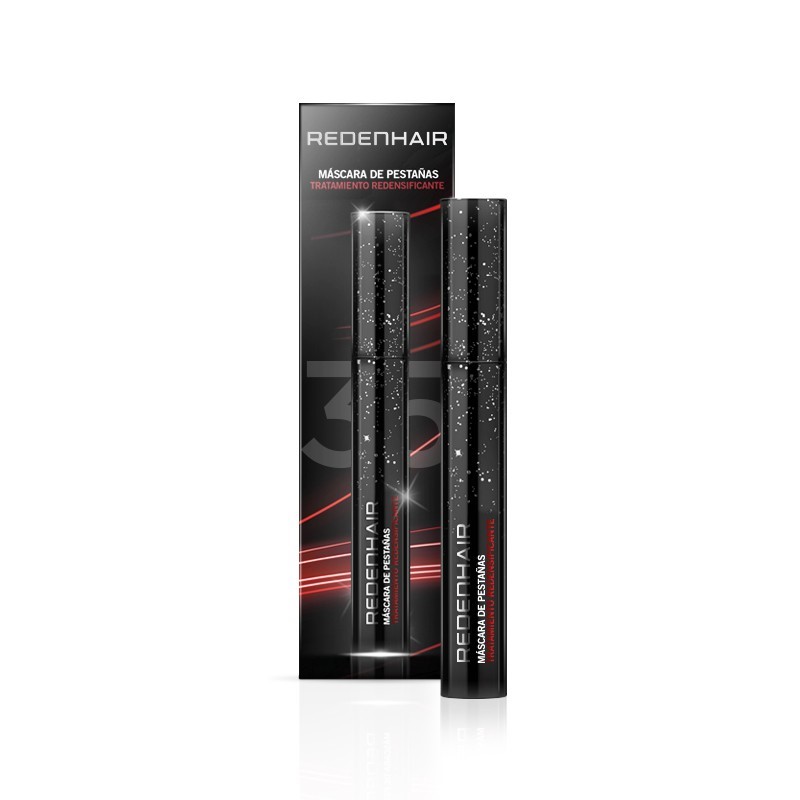 This innovative mascara strengthens eyelashes, giving them volume, density, shine and colour and respects the eyes, even if they are sensitive and allergic. It is the best combination of health and beauty that your eyelashes can obtain in the form of mascara.
If it is also combined with an EYELASH REGENERATOR SERUM, you will be sure to obtain the best benefits, as the active ingredients penetrate the eyelash follicles and promote their growth, providing length and thickness.
If you have doubts between extensions or mascara, this is surely the best solution. You can try the EYELASH TREATMENT KIT by REDENHAIR, the most effective solution to obtain strong, voluminous and long lashes.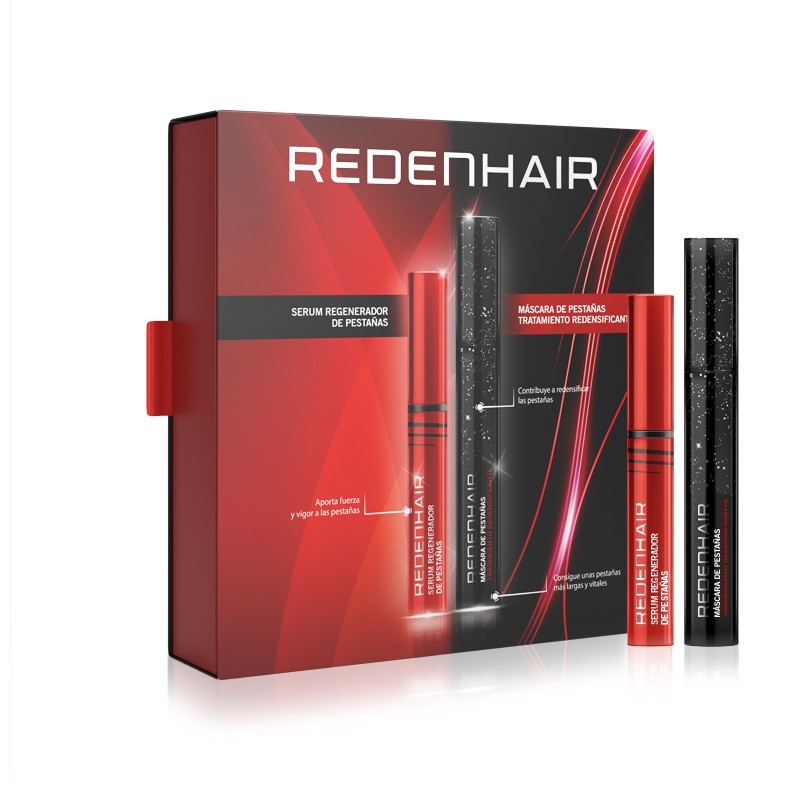 And remember... Every month we hold raffles and exclusive offers on our Social Networks! So follow us on Instagram or Facebook and enjoy our promotions.