You may have had dandruff on your scalp once in your life. It is a very normal process that affects a large part of the population. The most effective way to combat it is by using anti-dandruff shampoo. It is important to know the form and frequency of use of this type of shampoo, as this will improve its effectiveness and the health status of the hair. In this article we explain the process behind the formation of dandruff and detail the reasons why an anti-dandruff shampoo should be used and its frequency of use.
What is the dandruff?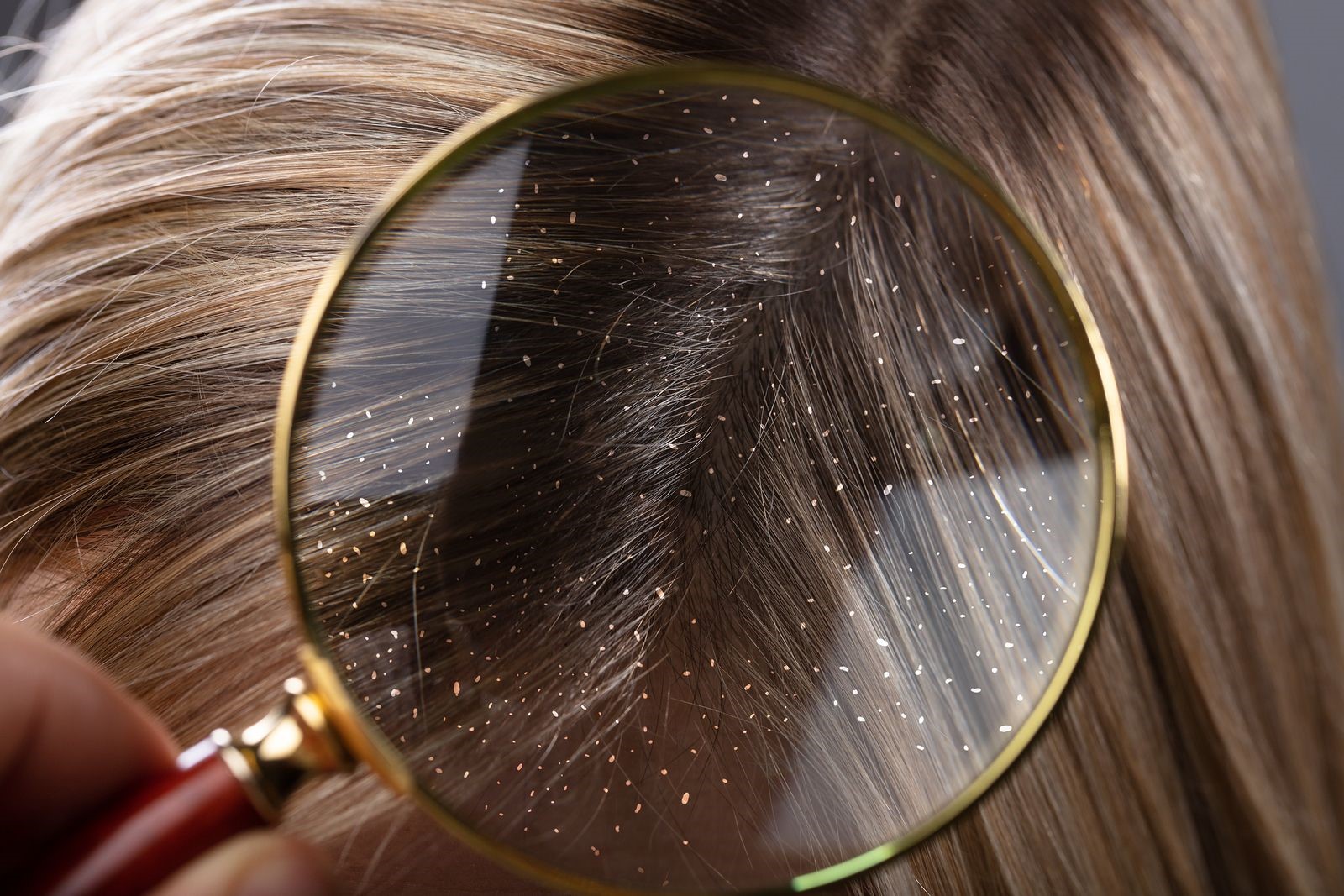 Dandruff, also known as seborrheic dermatitis, is the excessive detachment of the top layer of skin on the scalp, eyebrows, or sides of the nose. This upper layer of skin consists of dead cells, which protect the most fragile cells found beneath. It is normal for them to be removed or detached because the body constantly produces new cells that simply move upwards to replace the older ones. However, in dandruff, the scale is larger and they are eliminated at a faster rate.
Dandruff is mainly an aesthetic problem, which many people find unattractive or embarrassing. There's nothing medically serious about it, but it can be accompanied by itching. Hair follicles, which are the roots of hair stalks, are usually not affected. This condition occurs with the same frequency in men and women. It tends to increase in adolescence and early adulthood, and may decrease thereafter. Those with acne tendencies or with oily skins also tend to have more problems with dandruff. Usually, the appearance of dandruff increases during the summer months, unless the climate is exceptionally warm and humid. Exposure to natural sunlight and stress reduction can help control it.
To get rid of dandruff, the first step is to buy an anti-dandruff shampoo. But, do you know how to use it and how often to remove it and never show up again?
How to use the anti-dandruff shampoo?
Using the anti-dandruff shampoo exclusively and for at least four times a week is an effective treatment to combat qualified dandruff between moderate and severe. Mind you, you have to use this shampoo exclusively. Most of the dandruff-fighting action actually happens after you shower: although the flakes that had been left loose in your hair will have come off, the scalp also requires attention to stay healthy and decrease this excessive scaling.
That's where the active ingredients piroctone olamine, climbazole and dandrilys come in. Your microcomponents stay on your scalp after rinsing to protect you from triggers of dandruff formation and help prevent it from recurring.
You can use it as many times as you like since there is no limit to the frequency with which you can apply the shampoo: it has a balanced and soft pH for the hair, so you can use it every day. If you use this shampoo every time you wash your hair, you will make sure to keep your scalp healthy and make your hair look healthy and 100% scale-free.
Tips for Using anti-dandruff Shampoo
Initially you may want to wash with the anti-dandruff shampoo every day until the retained dandruff secreted into the scalp is controlled. Remember that shampoo administers these active agents on the skin of the scalp and also helps eliminate the oils and scales that contribute to seborrheic dermatitis.
Rinse and rinse your hair twice with each wash.
The foam needs to reach the skin of the scalp. Evenly cover the skin with soap and rub the product on the scalp with your fingertips.
If you don't have dandruff, you can also use the anti-dandruff shampoo to maintain balance in the secretion of fat. Using it in turn will help you extend the time until the next wash.
Allow the shampoo to remain on your scalp for about 5 minutes before rinsing.
Continue using the anti-dandruff shampoo for at least a month. If you stop using it too soon, dandruff can come back faster than if you actually drive it away with a persistent treatment.
Although the anti-dandruff shampoo is sulfate-free, if you have thin or brittle hair, try applying it only to the skin of the scalp. It is not necessary to soap the total length of the hair stalks if it is not strictly necessary.
After this reading you already know the basic tips on how to use an anti-dandruff shampoo. If you follow them to the letter you will achieve their maximum effectiveness and observe the clear improvement in the health of your hair. ¡Be patient and in a few days you will see the results!
And remember…Every month we make sweepstakes and exclusive offers on our Social Media! So follow us on Instagram or Facebook and enjoy our promotions.