Ingredients: AQUA (WATER), SODIUM LAUROYL METHYL ISETHIONATE, SODIUM METHYL COCOYL TAURATE, COCAMIDOPROPYL BETAINE, PEG-150 PENTAERYTHRITYL TETRASTEARATE, PPG-2 HYDROXYETHYL COCAMIDE, PIROCTONE OLAMINE, PHENOXYETHANOL, CLIMBAZOLE, DECYLENE GLYCOL, 1,2-HEXANEDIOL, FRAGRANCE (PARFUM), DMDM HYDANTOIN, IODOPROPYNYL BUTYLCARBAMATE, ZIZIPHUS JOAZEIRO BARK EXTRACT POLYQUATERNIUM 10, TRISODIUM ETHYLENEDIAMINE DISUCCINATE, DISODIUM EDTA.
Piroctone Olamine

Piroctone olamine is an active ingredient with anti-fungal activities that make it ideal for controlling the root cause of dandruff, a common fungus called Malassezia globosa.
This fungus appears naturally on everyone's scalp, but some people are more sensitive to the chemical reactions that occur. The skin is irritated and the body reacts, quickly shedding its surface layers to try to get rid of the irritation, thus causing the flaky skin. Halting this process is essential for controlling the dandruff, and this is the role that piroctone olamine plays.
Unlike other anti-dandruff active ingredients, piroctone olamine has a special chemical structure that is easy to dissolve in REDENHAIR ANTI-DANDRUFF SHAMPOO, and therefore the product can be designed to provide the hair with additional benefits, such as softness, vitality and shine.
Climbazole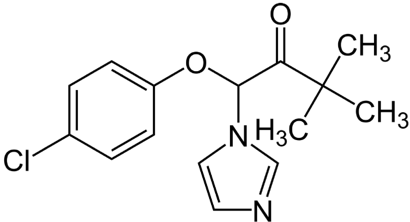 Climbazole is an anti-fungal agent that is used to treat fungal skin infections in humans, such as dandruff and eczema. This ingredient has, on many occasions, demonstrated its high efficacy at inhibiting the effects of Malassezia globosa, the fungus that plays the most important role in the pathogenesis of dandruff: it acts by destroying the cell membranes of these funghi, whilst eliminating any itching of the scalp.
Climbazole, a molecule that belongs to the azoles family, acts selectively against these pathogenic microorganisms without disrupting the bacterial flora of the scalp. Therefore, it is a key ingredient for preventing dandruff from forming and reappearing.
Dandrilys®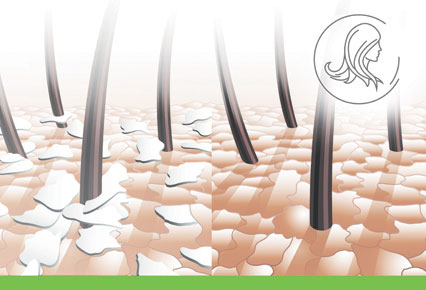 PREGUNTAR
Dandrilys® is an active ingredient developed from the Brazilian plant, Ziziphus joazeiro. It is a powerful dandruff-reducer agent with soothing and naturally foaming activities for enhancing anti-dandruff shampoos. This natural active ingredient reduces the appearance and reappearance of dandruff and helps reduce the inflammation, irritation and itching of the skin. In addition to its high dandruff-reducing activity, Dandrilys® presents high cleansing and soothing activities and it has anti-inflammatory properties that prevent the itching of skin on the scalp.
This natural active substance is rich in saponins, which make it an ideal anti-dandruff agent that is ultra-effective in eliminating dandruff within only 72 hours. Thanks to the in vivo clinical trial, it has been possible to demonstrate its fast action.
Sandalore

Sandalore is a substance that produces a pleasant odour that mimics the aroma of sandalwood. It is used as a base for air fresheners and is one of the chemically-produced fragrances used as a substitute for sandalwood.
Sandalore has been shown to stimulate a reaction in the OR2AT4 skin olfactory receptors that are found in hair follicles, producing and migrating keratinocytes (epidermal cells that contain keratin and stimulate the growth of the epithelial cells that favour healing), which help hair to regenerate and heal skin wounds.
The scientific journal, Nature Communications, published a study in which it affirms that Sandalore, as an air freshener, stimulates the olfactory receptors of our dermis and this, in turn, stimulates hair growth.