Thin and weak hair can often make us feel uncomfortable with our self-image. In some cases, it can even be an indicator of a medical concern. If your hair follicles show signs of thinning, we suggest you start considering a treatment so this process does not end up in the disappearance of the follicle, which happens in most cases. In this article you will find some suggestions to strengthen thin and weak hair.
Thin and weak hair
Weak hair can be defined as thin, fragile, and weak. Split ends, extreme dryness or excessive grease can be signs of weak hair. This is often a genetic condition, transmitted from parents to children, but it can also be caused by hormonal factors, such as menopause, pregnancy, the use of certain medicinal products or just a lack of nutrients in your diet. Moreover, exposure to sunlight, chlorine, salt water, pollution and air conditioning and heating also contribute to the weakening of the hair.
Losing 100 to 150 hairs a day is normal; given that most people have around 100,000 hairs, this loss is not significant. When an individual hair is lost, a new one grows in its place. This process continues until middle age, when hair growth slows down or even stops.
The hair lost by breakage is not the same as the one lost because of the capillary cycle. Hair that falls out naturally comes from the scalp and usually does so with the hair bulb. Breakage due to weakness takes place when the hair breaks below the scalp and, while some breakage is normal, excessive breakage indicates that the hair is becoming weaker. Thin and weak hair usually shows as split ends, which can come up the stem of the hair and make it break.
Advice to treat weak hair
Use the appropriate products to prevent additional damage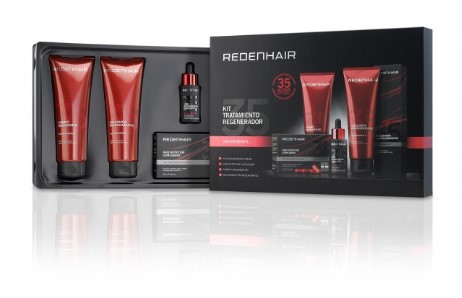 This is the most important piece of advice. We use many hair products daily, so choosing the correct product is absolutely essential. The best products for weak hair are free of sulphates and aggressive agents that dry the scalp. To restore fragile and delicate hair you must use specific products that contain nutrients to harden the hair follicles and active ingredients, amino acids and proteins that exert specific effects to strengthen the scalp.
At REDENHAIR we have created the REGENERATIVE TREATMENT KIT, containing a series of products that bring together 35 natural active ingredients that promote hair regeneration. Some of these ingredients have specific actions to promote hair strengthening and have a significant effect against fragile and breakable hair, creating new, thicker and more robust hairs and extending their capillary cycle:
- KERATRIX: this active ingredient of the REDENHAIR RITUAL increases the resistance and elasticity of the hair and repairs the damage caused my mechanical processes, such as excessive brushing, thermal processes, like hair dryers, and chemical processes, such as hair styling products. It reinforces the hair, decreasing the breakage after brushing significantly.
- CAPIXYL: this bio-active complex prevents and reduces hair loss and stimulates its growth. Its effectiveness is based on two ingredients, but one of them, Acetyl Tetrapeptide-3, improves the anchoringof the hair fibres as it stimulates the proteins of the extracellular matrix. A direct effect on the hair follicle has been proven, which increases its size and the number and vitality of hair fibres.
- ROSEMARY EXTRACT: this plant contains antiseptic and astringent tonic properties, very appropriate for the strengthening and proper nutrition of the scalp. Rosemary boosts blood circulation to strengthen the hair fibres and end the issue of fragile and thin hair, promoting the growth of hair with a lot of vitality and flexibility.
- PANTHENOL: this ingredient is a natural component of healthy hair. Lack of this ingredient shows in dull, fragile hair and gradual thinning of the follicles. D-panthenol remains on the hair shaft once applied and after rinsing, helping to seal in moisture and preventing it from feeling dry and brittle. Moreover, it provides flexibility and elasticity to the hair from inside the follicle until the ends, decreasing the occurrence of split ends.
On the other hand, a solution to strengthen the hair without having to use any other products than hair washing products is the combination of REDENHAIR REGENERATIVE SHAMPOO and REDENHAIR PRO-REGENERATIVE ACCELERATOR. The shampoo contains active ingredients such as Redensyl and specific nutrients that not only help to strengthen the hair but also contribute to the stimulation of hair growth in the most natural and simple manner. Moreover, the pro-regenerative accelerator is applied on clean and dry hair, it should be left on the hair for 5 minutes and then rinsed with cold water to stimulate blood circulation. These two products not only strengthen the scalp but also add care, volume, and shine while protecting the colour of the hair. They contain carefully selected active ingredients and avoid using aggressive ingredients with cleaning effects that can make the hair dry and weak.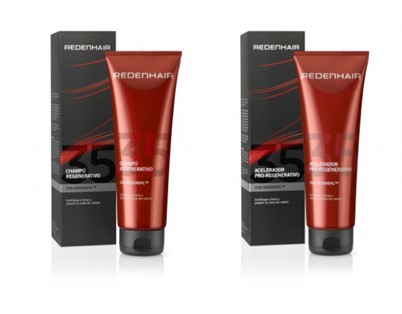 It is very important to verify that the components of hair products do not contain ingredients such as Sodium laureth sulphate or Sodium lauryl sulphate in their INCI and that they are alcohol-free, as these components damage the hair and weaken it until it breaks.
Do not use devices that apply heat on the hair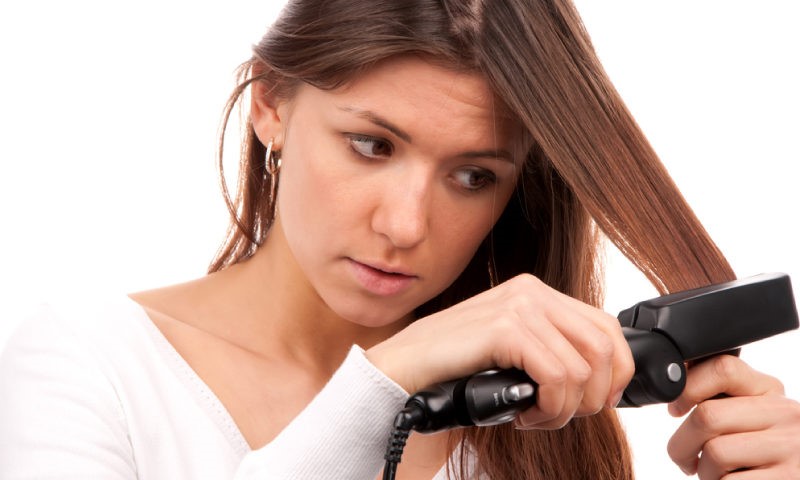 Excessive heat from hair dryers, curling irons or straighteners is certainly a factor in the weakening and breakage of the hair. The use of a hair dryer that emits too much hot air on wet hair heats up the water underneath the hair cuticle and makes it expand, forming blisters and leaving internal spaces and fibres that weaken the hair. Moreover, these dry fibres absorb the humidity in the air and cause a "frizz" effect.
Instead of struggling against your natural hair, work with it. For straight hair, try to increase its strength and shine without styling it with other products. For curly hair, use products that achieve a wave-like shape and do not try to straighten it to decrease its volume.
In order to provide nutrition to the hair fibres and restore shine and vitality, use REDENHAIR products, 100% natural and with active ingredients formulated specifically to improve the health of your hair. Keep all hair care tools at low temperatures, apply heat protection products before drying your hair, if you have no other option, and then give it appropriate moisture with hair treatment products.
Strengthen weak hair by changing your hair style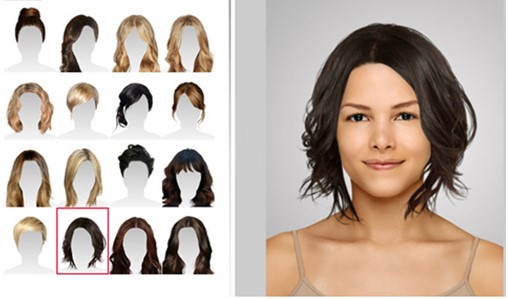 Change your usual hair style: day-to-day wear of the hair can cause tangles and split ends that weaken the hair. Ponytails, braids, and dreadlocks can also stress and weaken the hair. Change your hair style often to prevent tension and alopecia due to traction and spice up your look.
The friction caused by excessive brushing and the use of tight hats can also weaken the hair. Brush your hair gently and never brush wet hair.
Prevent split ends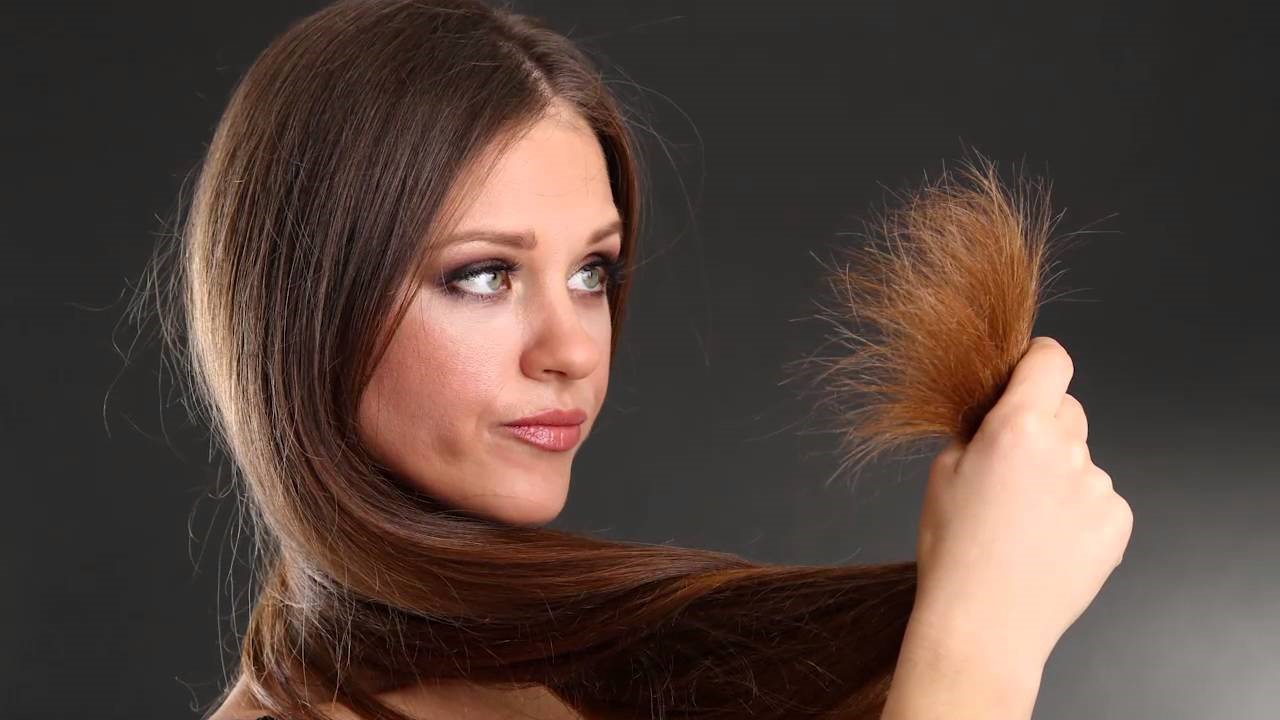 Split hair is not healthy at all. There is no fully effective treatment for split ends, but getting your hair cut periodically can contribute to keeping your hair healthy: cut your hair at least once every 2 months. From time to time, apply a moisturising treatment on the ends to hydrate them properly.
Maintain a healthy diet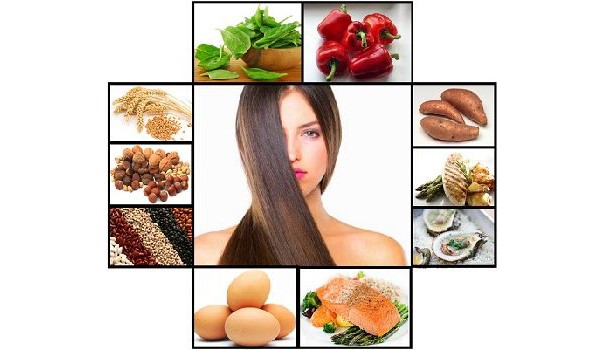 Hair weakening and thinning can be caused by external factors, but also by your metabolism. An unhealthy diet or a very low caloric intake can cause hair loss, as well as endocrine conditions.
What we eat has a direct effect on the health of our hair and scalp. Nutrients from healthy foods provide the energy that boosts hair growth. A diet that includes iron- and copper-rich proteins provides nutrition to the scalp and hair by building strong keratin, the protein that strengthens the hair, improves its texture and stimulates its growth. Eat lean meat and fish, low-fat cheese, egg whites, spinach and soy to keep your hair as healthy as possible. Between meals, eat fruits and vegetables.
Vitamins are also essential for the health of the hair as they maintain the health of the blood vessels in the scalp by strengthening the hair follicles. Given that keeping all these nutrients in our daily diet is sometimes very hard, REDENHAIR has created HAIR NUTRITION SUPPLEMENT, a food supplement specifically formulated to maintain the hair follicles healthy, preventing oxidation and providing all the necessary nutrients to stimulate healthy and strong hair growth.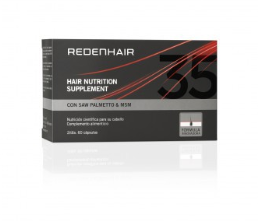 Water is another essential element for the hair and the body. Proper hydration makes the body work as a well-oiled machine and strengthens weak and fragile hair. It is always better to maintain good hydration levels during the day and night to prevent hair dryness and weakness.
With all these suggestions, you should be able to strengthen dull and weak hair and make it as healthy as possible. You must keep then in mind at all times, as you will have to wait for at least a few weeks for the best results. However, once you get there, you will be able to maintain these results with your usual treatment.
Don't wait any longer and take action against hair weakness! You will obtain the strength your hair lacks in the most natural and comfortable way.
And remember… every month we have prize draws and exclusive deals on our social media! Follow us on Instagram or Facebook and take advantage of our deals.