Traction alopecia is hair loss caused by repeated, excessive pulling. This condition develops when we continually overdo certain actions that pull the hair for long periods of time, such as wearing hair bands, caps, and hats. In most cases, such hair loss is reversible, but as time goes by it can turn into permanent alopecia.
For those who suffer from traction alopecia, the key to solving it is to start by changing the way you style your hair, as this type of action can cause the hair follicle to scar, which means that the hair will not grow back. For follicles that are damaged but not scarred, non-aggressive anti-hair loss treatments can be a great help in regrowing hair that has been shed.
What are the symptoms of traction alopecia?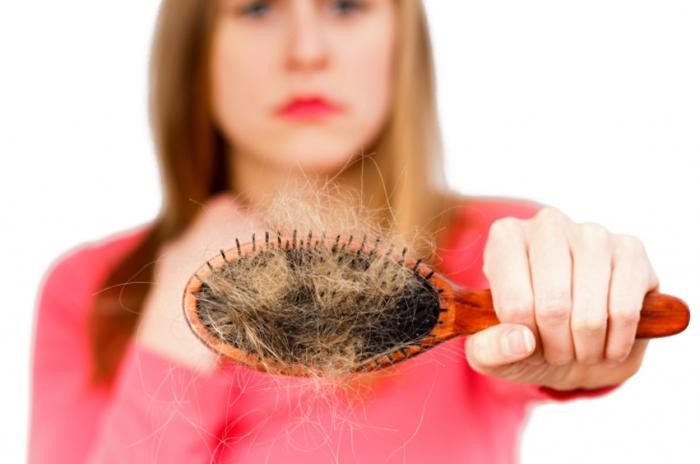 The symptoms of traction alopecia are different from those of other forms of alopecia. In other types, hair is shed from all over the scalp. Traction alopecia, on the other hand, generally only affects hair that has been pulled.
Initially, traction alopecia can appear with small pimple-like lumps on the scalp. However, as the condition advances, the main symptom is lack of hair due to breakage in areas where the hair has been pulled. It most commonly affects the hairs on the front and side of the scalp. Even so, depending on the hairstyle, hair loss may occur in other areas of the scalp.
In addition to hair loss, traction alopecia may cause the following symptoms:
- Redness of the scalp
- Thinning of the hair at the temples
- Pain, stinging and itching of the scalp
- Discomfort and inflammation of the follicles after wearing a hat or cap for a long time
- Pus-filled spots on the scalp
- Relief after removing a hair band
- Feeling of hair pain
Eventually, the hair follicles can become damaged and scarred, leaving them unable to produce new hairs. In this case, identifying the symptoms of traction alopecia at an early stage can be crucial to prevent permanent hair loss.
Causes of traction alopecia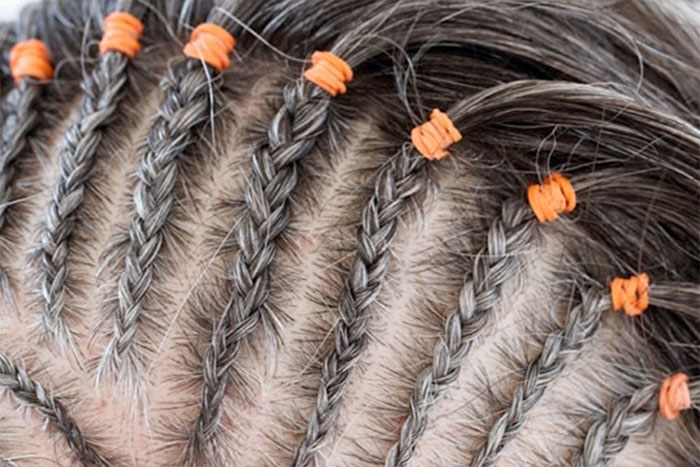 Traction refers to the internal stress to which a body is subjected due to the application of two forces acting in opposite directions and stretching it. Having said this, traction alopecia develops when the hair is pulled tight for a long time. If this action is performed repeatedly, it ends up loosening the hair from its corresponding hair follicle.
Some of the causes include:
- Pulling one's hair back tightly in a ponytail or bun
- Regularly wearing plaits or dreadlocks
- Wearing hair extensions
- Keeping your hair in rollers over night
- Allowing your hair to grow too long (the weight of the hair can also pull on your scalp)
This type of hair loss is very common in African-American women, although it can affect people of any ethnic origin. It is most common among professionals who tend to pull their hair back into tight hairstyles, such as dancers and gymnasts. Although traction alopecia can affect people of any age, it is more likely to happen as we get older, since the hair becomes more damaged the longer it has been stretched.
How to prevent traction alopecia
To prevent traction alopecia, it is vitally important to wear your hair loose. If you consider it necessary to put your hair into a ponytail or bun, try not to pull it and, if possible, wear it loose and low on your head.
Some of the recommendations to prevent traction alopecia are:
- If your hair gets tangled easily, use conditioning products before brushing it.
- Change hairstyle every two weeks. For example, alternate between a ponytail and loose hair.
- When you wear your hair up, do not use rubber bands to hold it in place. Try to tie it back with a material that does not stretch or damage the hair.
- Do not use hairspray or chemicals on your hair to hold the style in place, as they may damage it and increase the likelihood of breakage.
- If you use hair extensions, do not wear them for long periods of time.
- If you want to wear plaits or dreadlocks, make sure they are as thick as possible because that way they will not pull your hair from the follicles as much.
- Do not overuse hair straighteners or hair dryers. If you do use them, try to keep the heat setting low so as to damage the hair as little as possible.
- Do not sleep with hair rollers in.
Treatment for traction alopecia
The main treatment for traction alopecia is to change your hairstyle and the practices that go with it. The recommendations for preventing this type of hair loss are essential if you wish to reverse the process.
When dealing with and preventing the problems caused by traction alopecia, it is essential to use natural products that help regenerate your follicles and promote hair growth. At REDENHAIR we have a range of products to stimulate healthy hair growth in the most natural way, with clinical studies that support the effectiveness of all their active ingredients. If you have already been affected by the symptoms of alopecia, now is the time to take effective action to recover a healthy head of hair. With the REDENHAIR REGENERATOR TREATMENT KIT your hair is sure to regain the quality and strength it needs. The effects of this scientifically proven natural method will promote healthy, even hair growth.
You can also purchase any of the products individually:
And remember… Every month we have prize draws and exclusive offers on our social networks! Follow us on Instagram or Facebook and enjoy our offers.