Hair loss affects people of all races all over the world and, although most people see it as a natural part of ageing, in reality there are medical reasons behind this excessive hair loss. Despite the fact that there are many very varied conditions that can cause baldness, one of the most common disorders is called alopecia and this can be avoided with natural remedies from our own homes.
Alopecia is a disease that is characterised by a partial or general reduction in hair density, which may be localised or general, temporary or definitive and may be due to different causes. It is principally caused by a hormonal imbalance in the body that prevents the development of the hair follicles. There are also other factors that lead to alopecia such as the environment, age, stress, excess smoking, the side effects of some medicinal products and, above all, the genetics of each individual.
As this hair loss may be temporary or permanent, it is wrong not to try any treatment to prevent or reverse it. Some of the ingredients that our home remedies for alopecia must contain are the following:
Rosemary
This herb is one of the most useful natural remedies for treating alopecia as it is a stimulant that strengthens and invigoratesthe scalp and provides more blood to each hair follicle. Rosemary provides nutritional substances that stimulate the follicles to start working on the production of strong, healthy hair again. It is also very rich in vitamins and minerals that promote long, thick hair.
Additionally, this fragrant plant has anti-fungal properties that are useful for fighting scalp infections, which cause flaky areas in the hair, causing hair loss and baldness.
It is therefore one of the accessible ingredients of most interest for preventing hair loss. As a home remedy for alopecia you can use with rosemary water or oil, as both provide the properties of rosemary.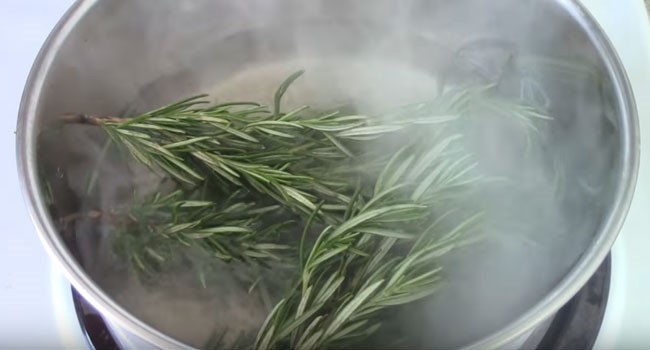 Recipe for hydrolysed rosemary:
- Add some dry rosemary leaves to water.
- Boil the mixture for 5 minutes and drain, keeping the water in a saucepan.
- Store the hydrolysed rosemary and use it after your shower.
Onion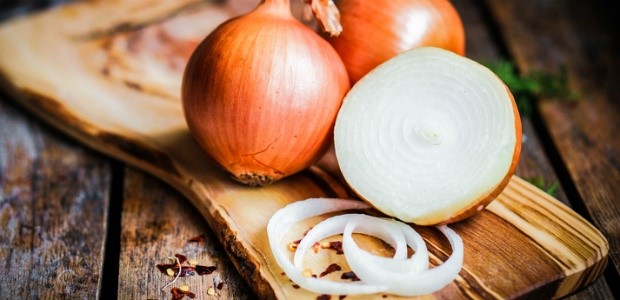 The onion is an extremely common ingredient in any home. In addition to being used in many culinary dishes, it has multiple health benefits as its high percentage of sulphur stimulates the growth of new hair. For this reason, consuming onion on a daily basis is vitally important to maintain strong healthy hair. In a study carried out in the Department of Dermatology of the University of Bagdad, Iraq, the capacity of onion juice to combat alopecia was demonstrated.
Recipe for onion juice:
- Add 4 to 5 liquidised onions to one litre of water.
- Boil the mixture for approximately 5-10 minutes, leave to cool and drain it, saving the juice in a saucepan.
- Store the juice and use it to rinse the hair after shampooing.
NOTE: if you are not bothered by the odour, you do not need to wash your hair immediately; and thus you will obtain greater benefits.
Aloe vera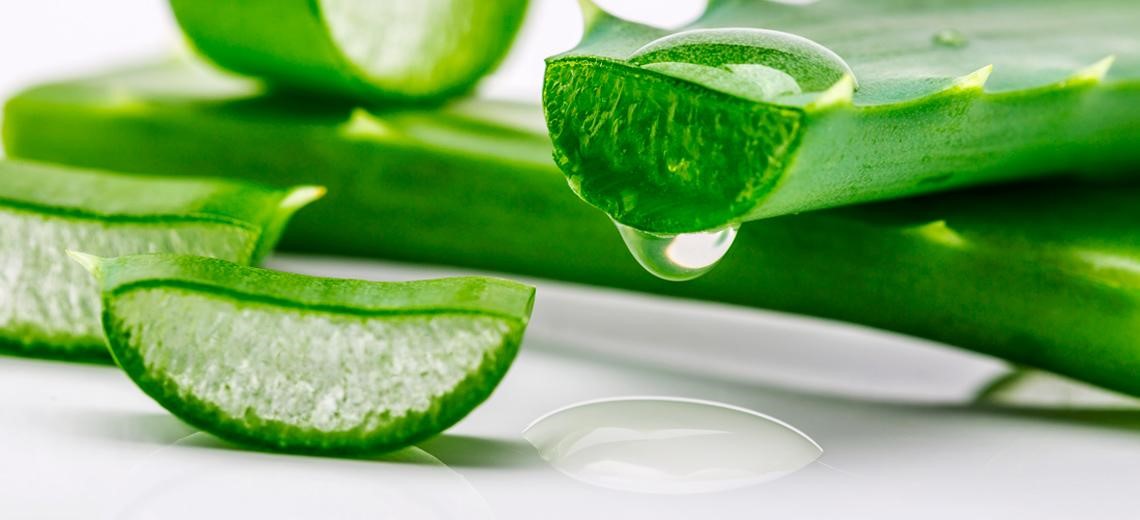 This plant has traditionally been used as a natural treatment for healing wounds or burns, due to its ability to provide a sensation of relief. It contains high levels of vitamins, minerals and antioxidants that stimulate the mechanisms of defence and adaptation of our body against harmful external agents. Aloe vera juice contains vitamin A, C, E, folic acid, choline, B1, B2, B3, B6, minerals such as calcium, magnesium, zinc, chromium, selenium, sodium, iron, potassium, copper and manganese and it also contains high levels of amino acids and fatty acids.
One of the enzymes of aloe vera activates and improves the circulation, so it promotes the growth of new hair, regenerates some lost hair and prevents hair loss. Similarly, thanks to the amount of water with a high concentration of all these elements, it is an ideal ingredient for keeping your hair hydrated, strong and shiny. In short, it is a natural treatment that is very effective against baldness.
It is a good idea to use the plant directly on the hair, cutting it open and extracting the gel to apply to the scalp as it is able to penetrate and open the pores so that the amino acids and polysaccharides of the plant can revitalise the tissues and prevent baldness.
Coconut
Coconut has a number of substances that fight alopecia, making it a very good ingredient for preventing and treating hair loss. Fatty acids such as oleic, linoleic and palmitic acids applied to the scalp slow hair loss while providing the nutrition necessary to keep the hair follicles healthy.
Other vasodilator components contained in this tropical fruit also increase the circulation to the scalp and in the scalp and increase the flow of nutrients toward the hair, preventing baldness and stimulating hair growth. At the same time, coconut contains a high percentage of moisturising components that decrease tension in the scalp and prevent hair loss.
Both coconut oil and coconut milk are two very effective home remedies against alopecia, as both provide a high concentration of the nutrients it contains. Nevertheless, only coconut milk is a feasible solution to make at home.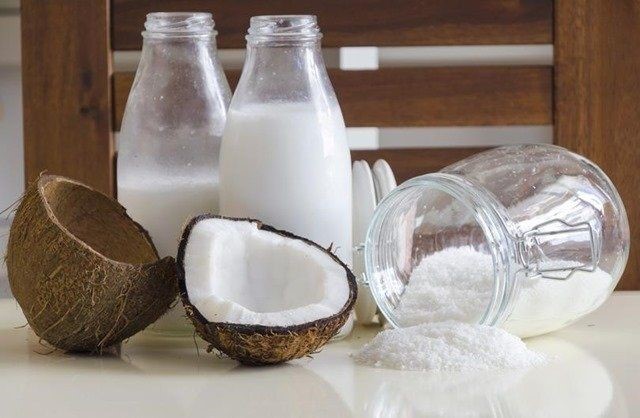 Recipe for coconut milk
- Warm a coconut in the oven at 200ºC for 10 minutes to soften the shell.
- Take it out of the oven and place it in a metal bowl. Hit it gently to break it.
- Remove the pieces and keep the liquid from the centre, straining it to remove the fibres.
- Peel the pieces of coconut to grate them or blend them and place them in a clean kitchen cloth, leaving them soaking in a small bowl with hot water.
- After a few minutes, squeeze the cloth over the bowl to remove the liquid absorbed.
- Apply the whitish liquid (coconut milk) to your hair after washing it, for maximum benefit.
Without doubt, by using all these home remedies for alopecia you will stimulate the development of the follicles for more plentiful, healthy hair. Home-made natural remedies are always a good option, nevertheless, they are often costly and laborious processes. At REDENHAIR we have 100% natural products backed by clinical trials that will help prevent alopecia and slow baldness effectively with no side effects.
And remember… Every month we have prize draws and exclusive offers on our social networks! Follow us on Instagram or Facebook and enjoy our offers.