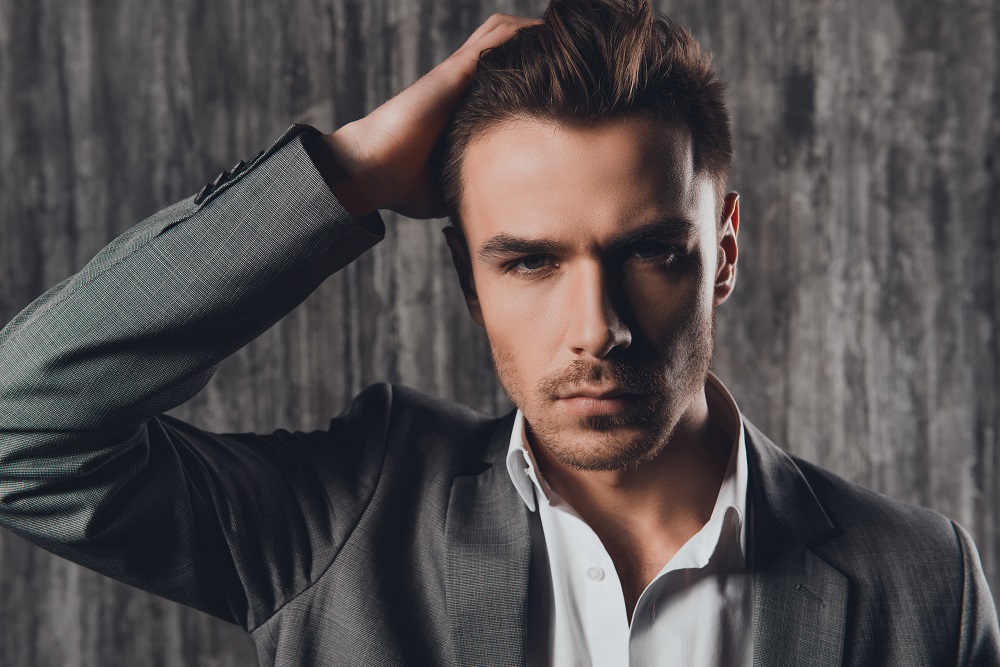 There are multiple and various hair treatments, from aggressive products that should be used for life (as the famous Minoxidil) to hair surgery (such as hair transplants or micrografts), hair mesotherapy treatments or micropigmentation treatments.
None of these expensive conventional hair treatments have given definitive results because, sooner or later, hair falls out again. This dissatisfaction creates insecurity in patients, because they feel they have wasted money for poor results and have to start from scratch.
In hair microtransplants, for instance, hair lasts 8 to 10 years and then baldness renews its attack. Furthermore, and this is something that experts and haircare clinics do not usually say, not everybody is suitable for a possible hair surgery.
That is why before making your hair graft decision or hair transplant, it is advisable to consult a dermatologist to avoid disappointments and surprises.
These are some of the factors that determine who is a good candidate for hair transplant:
Age for a hair treatment: patients with alopecia between 18 and 25 years are not good candidates because while the problem progresses, the surgeon cannot accurately determine the areas where there will be more hair loss.
Gender: Men are often better candidates than women since the balding areas are more localized than in females.
Extension of hair loss: the more stable the hair loss is, the better results in hair transplants will exist, since the surgeon will be sure to put hair in the most suitable areas. Hair types for a hair treatment. People with straight hair are worse candidates for capillary micro-implants, as it will give less sense of volume and density and therefore the results will be less visible.
On the other hand, according to dermatologists from the National Institute of Health from the US, capillary surgery involves certain risks such as infection and bleeding from the operated areas; and possible scarring or an uneven appearance in the tufts of implanted hair. Finally, in relation to hair mesotherapy treatments, it is a technique in which doses of medicines or vitamins are injected directly onto the scalp in order to address the deficiency or lack of this nutrient in our body. This conventional hair treatment is directed primarily to hair loss due to a hormonal imbalance, and its application should be weekly during a period of 8 to 12 weeks to see results. However, this technique does not solve baldness as it does not grow new hair, although it stimulates the activity of the hair follicles.
Is Redenhair an alternative to hair transplants or hair grafts?
Redenhair is one of the most effective and powerful hair treatments on the market today. It is a real alternative to transplants and hair grafts, for those who suffer from alopecia and do not want to undergo surgery or choose aggressive treatments. Our range of haircare products from Redenhair are a perfect combination that work on all the different problems related to hair loss: receding hairline, weakening of the hair fiber, loss of density and volume, baldness, hair loss due to stress or hormonal imbalance, lack of essential nutrients, etc. Its innovative formula provides the most appropriate balance between natural ingredients and active ingredients that have been clinically proven, so you do not have to undergosurgery and other expensive treatments for your hair.
How does our alternative treatment compare with other traditional hair treatments available for hair loss?
The hair treatment formula of Redenhair has the fundamental ingredient Redensyl, a clinically proven active that reactives hair growth cycle thanks to the revival of stem cells of the hair follicle. This revitalization promotes hair growth and productivity of the hair follicles to grow stronger and increase hair density. This alternative compared to conventional hair treatments works by activating a new growth cycle of hair from the anagen phase (in which the new hair grows). Redenhair reverses the problem of alopecia thanks to its key ingredient, Redensyl, but also to the other 34 active ingredients, carefully chosen to collaborate in the process of hair growth besides fighting against baldness.