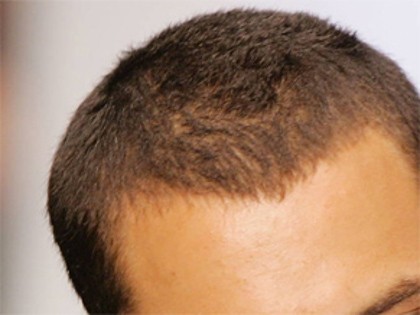 The hair treatment ritual Redenhair has incorporated a number of active ingredients that improve irrigation to facilitate healthy hair growth.
The renewed blood supply has numerous benefits for the hair, and also for our appearance.
At first, it nourishes the hair follicles, thereby improving the health and growth of our hair.
It also stimulates the possibility of generating new hair.
There are three practices that can further improve the irrigation of the scalp.
1. SCALP MASSAGE
Those looking to stimulate hair growth should consider conducting regular head massage.
By massaging the scalp, you increase blood circulation to hair follicles so this may help to prevent hair loss while improving your overall health of hair.
To start with the scalp massage, spread your fingers on the scalp. Avoid using nails to prevent strands of hair from breaking or the scalp from damage.
Keep fingertips on the scalp at all times and start expanding and contracting fingers 2-3 times per area.
Move your fingers slowly and gently, covering the entire scalp area using a circular motion clockwise and then counterclockwise.
The correct way to activate blood circulation is from the neck to the front and from the ears to the top of the head.
Massage your scalp for at least 3 minutes or more if you prefer, and repeat as often as necessary.
2-. COLD RINSE.
A jet of cold water at the end of the wash stimulates the capillaries and the blood flow (see blog SHOULD WE WASH OUR HAIR WITH HOT OR COLD WATER?).
3. APPLICATION OF PRODUCTS HOLDING YOUR HEAD BELOW YOUR KNEES
It is advisable to get used to apply the tonic REDENHAIR sitting with your head bowed forward below the knee level. It significantly increases the blood supply to the head.