Panthenol is a chiral molecule related to vitamin B5. Its molecular structure comprises two enantiomers that are mirror images of each other, but not exact (overlapping) duplicates as is often seen in molecular structures. When added as an ingredient to shampoos and conditioners, panthenol affords added benefits by improving the health of the scalp and potentially stimulating hair growth: it is a potent humectant that not only absorbs water on coming into direct contact with the latter, but also absorbs moisture from the air. It is precisely this moisture that protects our hair from dryness. In this regard, the absorption of moisture causes the hair stem to swell to accommodate the extra water; thin hair therefore acquires a thicker appearance as a result. In addition to improving the general appearance of the hair, the added moisture indirectly stimulates hair growth.
This extraordinary ingredient is not only a humectant but also a useful hydrating agent and emollient. It spreads uniformly over the hair surface, forming a fine layer on the cuticle. This film provides greater cohesion to light reflecting from the surface of the hair, manifesting as exceptional brightness, with a healthy appearance of the hair. The fine film also affords excellent sliding properties among hairs.
Panthenol is able to penetrate the cuticle, contributing to retain moisture and afford volume. It also has properties that favour untangling of the hair: wet hair tangles easily, and in people with long hair this can be difficult to remedy without damaging the hair or causing hair loss. Panthenol penetrates the hair stem and covers it with a bright protective layer, thereby making it easier to smoothly comb wet hair and undo tangles without causing hair loss.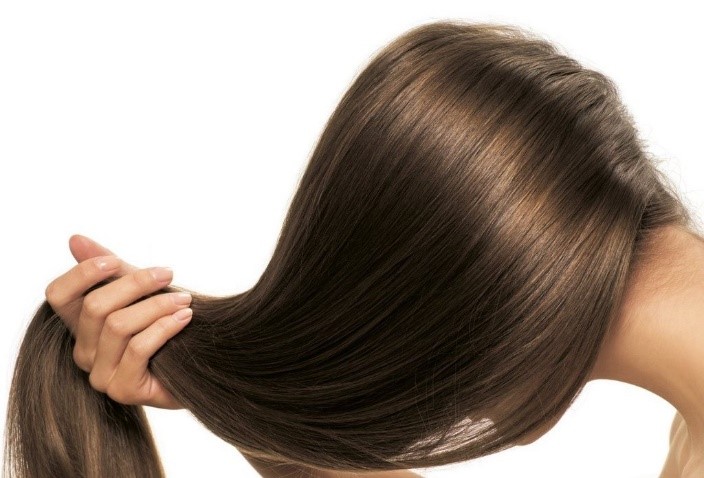 Another benefit of products that contain panthenol is that they help protect the hair from damage due to hair driers, hair irons or simple combing. This vitamin B5 related compound restores hair elasticity, causing hair to flex naturally instead of breaking. Hair loss is reduced as a result, with fewer damaged or opened ends - thereby affording a more healthy appearance of the hair.
Panthenol is easily absorbed by the skin, and as a precursor of vitamin B5 directly influences the metabolic processes in the epidermal cells. It has been shown to offer many beneficial properties for the epithelium, including increased hydration and elasticity, with the stimulation of cell regeneration.
As a result of their structure, the two enantiomers of panthenol have different biological and chemical properties. In cosmetic applications, panthenol is supplied as a racemic mixture (50/50) of the two enantiomers, or as the purified "D" version. A closer look at the chemistry of this substance can offer us an idea of its potent properties.
The multiple hydroxyl groups (-OH) of the panthenol molecule are responsible for most of its physical properties, such as high solubility in water and in other solvents. Panthenol is one of the most effective humectants of all - these substances being used as ingredients in skin and hair care products to favour moisture retention. It has a strongly hydrophilic and hygroscopic chemical structure that attracts water from the atmosphere and binds it to several groups within the molecule. Humectants normally possess a number of alcohol (hydroxyl) groups or similar hydrophilic groups (e.g., ether or ammonium groups) that are available for binding with hydrogen in the water molecules. Such binding helps retain moisture, since water loss through evaporation is minimised as a result.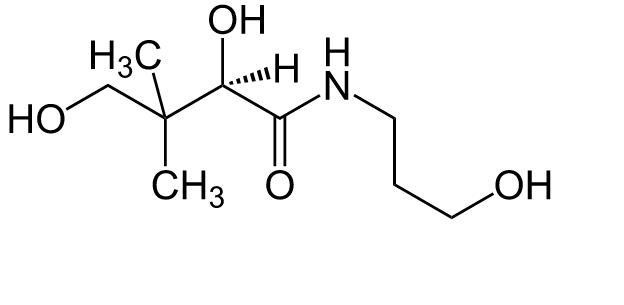 This natural ingredient, which is obtained from common honey, offers numerous beneficial effects in hair care formulations. It has humectant, emollient, glossy, untangling and hydrating effects, and panthenol deficiency in our body is one of the causes of hair loss. In order to strengthen your hair and stimulate its growth, we recommend REDENHAIR REGENERATING SHAMPOO and REDENHAIR PRO-REGENERATING ACCELERATOR, since both contain panthenol, other members of the vitamin B family such as biotin, and many active ingredients that ensure health and regeneration of the hair. They are basic products for people with hair loss, complementing the REDENHAIR hair care routine while avoiding hair loss and restoring the vital balance of the scalp.