During the hot months, our hair can suffer from hot air and heat, and it is not exactly easy to stay at home when the pool, sea and summer fun arrive to stay for a long period.
However, all this fun comes at a price: chlorine in the pools, salt water, sun and dry and hot wind are very aggressive to the hair and can become harmful and affect the beauty and hair health.
To keep your hair protected, full of shine and prevent its fall during the summer period, follow these tips and do not forget that the sun has no pity on the skin but also on the hair.
The sun can cause hair loss: here's what you can do to avoid it
Use a mild shampoo and conditioner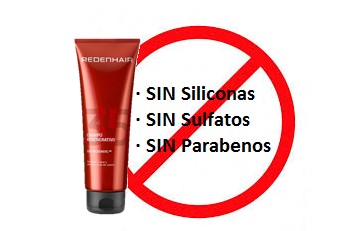 When it is hot, the scalp also generates sweat, so if you use a gentle shampoo with balanced pH and free of aggressive chemical agents such as sulfates, silicones or parabens, you can remove excessive dirt without irritating the skin. After shampooing, use a good conditioner, if possible rich in amino acids and proteins that nourish the follicles instead of weakening them.
Definitely, this advice is very useful since in summer we use these products much more often and, if we do not choose them properly, they can even worsen the condition of the hair.
From Redenhair we recommend the Regenerative Shampoo and the Pro-regenerative Accelerator. Both are products free of toxic ingredients that take care of the hair and clean it in depth but always respecting from the scalp to the tips of your hair.
1. Cover your strands of hair before bathing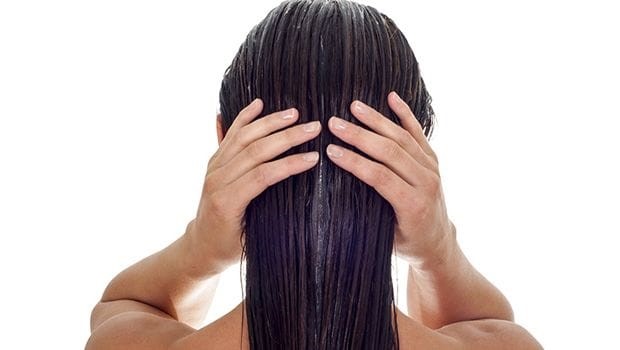 Salt water and chlorine can trigger hair loss in summer, as they are very aggressive to hair, and act by absorbing protective hair oils and capillary moisture, leaving it rough and dry.
Before bathing, try washing your hair with clean water and cover your strands with an emollient conditioner to prevent chemicals and chlorine from getting into your hair.
Also, try washing your hair right away as soon as you get out of the water. Also in this case, remember the importance of using a non-aggressive shampoo and conditioner.
2. Use products that promote hair growth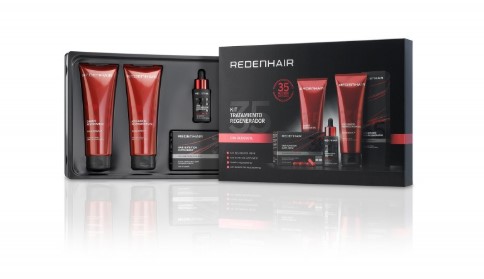 The use of formulated products to stimulate hair growth, safe will help prevent hair loss. Look for nutrient-based formulated products for hair follicles and ensure healthy and constant hair growth while avoiding and preventing hair loss.
In everyday life we use many hair care products that include masks, oils, gels and mousses, according to our preference and routine. Locate these products with active ingredients and ingredients that take care of the hair will be the best protection you can give your mane against harmful UV rays. Check out Redenhair products, formulated with hair-friendly ingredients that nourish you from the root.
These products are enriched with numerous vitamins, amino acids and growth factors that help form thicker and longer hair. As we have discussed in previous sections, treatment shampoo can make a big difference during seasonal hair loss.
3. Cut your hair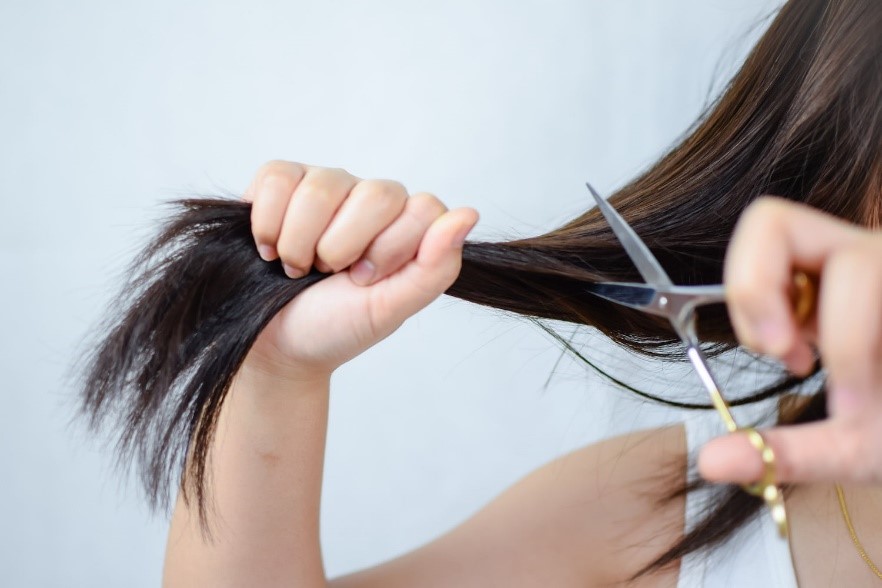 If you're losing hair, it's only natural that the last thing you want to do is cut your hair. However, if hair loss is caused by seasonal damage, also known as hair breakage, and cutting hair can reduce this breakage as the new tips will remain closed and they will be able to grow more strongly.
Also, to combat breakage, look for an oil conditioner repair tips, if possible free of silicone. These types of products are designed to condition weakened and damaged hair and restore moisture and nutrients back into the strands to prevent future breakages.
4. Reduces hairstyle changes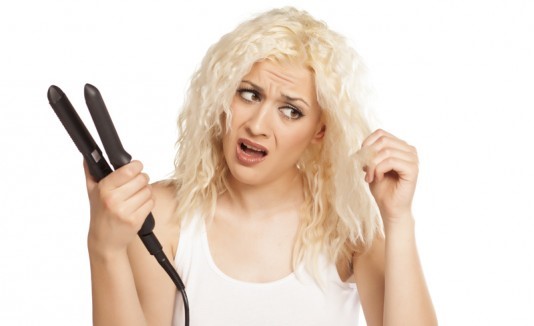 If you comb your hair in different ways all the time, it can be a bad habit during the summer months. The heat caused by curling irons, irons and hair dryers can cause even more damage to the hair, making it more brittle and prone to breakage.
To reduce the effects of seasonal hair loss, try combing less hair using utensils that provide warmth. Braiding your hair before bedtime or sleeping with sponge curlers are great ways to comb your hair without having to heat it up. And if things get worse, you can always hide your hair without combing under a nice cozy hat or cap.
As we have seen in other articles, damaged hair can be reconditioned to appear temporarily healthy, but it is highly recommended to prevent this damage and avoid it as much as possible, taking into account all these tips. We must bet on a good routine accompanied by an effective treatment from the beginning of summer to counteract the damage of the sun and the salt and chlorinated waters in our hair. In Redenhair we have a series of products that not only prevent hair loss in summer and keep it healthy, but achieve optimal hydration so that your mane looks splendid even on the hottest days of the summer period.
And remember. Every month we carry out sweepstakes and exclusive offers on our Social Networks! So follow us on Instagram or Facebook and enjoy our promotions.